Improving Customer Service for Your Online Store
Improving customer service for an online store helps to build trust and loyalty, ensuring customers return and will recommend the business. This can be done through making customer service easily accessible, creating helpful content, andpersonalizing support.
Πίνακας Περιεχομένων: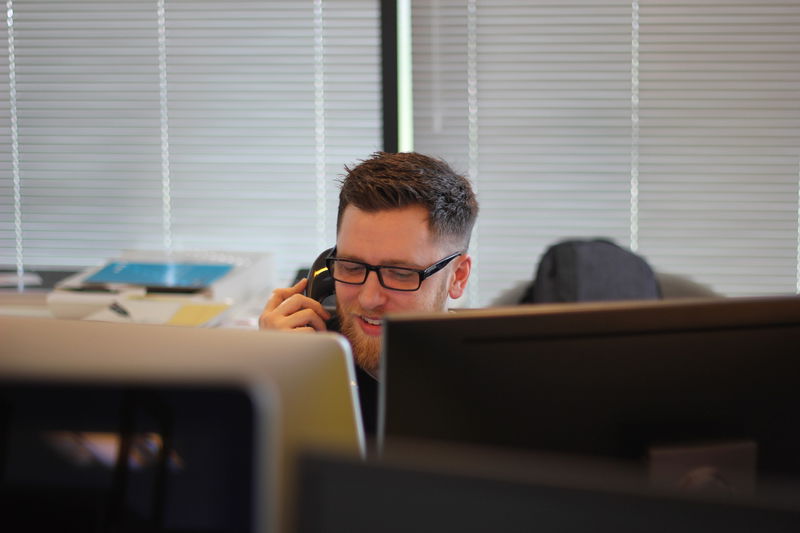 Make Customer Service Accessible
Making customer service accessible to your online store customers is essential to having a successful business. There should be multiple ways for customers to get in touch with customer service such as through an email address or phone number with a live customer service representative, a live chat feature on the website, an online support forum, or a social media platform.

It's important that customers can reach customer service easily and quickly and that customer service is available during the same hours when the online store is operating. Additionally, customers should be given clear instructions on how to contact customer service, so that they don't become frustrated due to the difficulty of contacting a customer service representative.

Although many customers prefer to find answers to their questions without the help of customer service, it is important to provide a customer service option for customers who require a more personalized service. A good customer service experience will lead to improved customer loyalty, which in turn will create more customer acquisitions.
Χρειάζεστε μία ιστοσελίδα;
Θέλετε να δημιουργήσετε μια ιστοσελίδα αλλά δεν ξέρετε από πού να ξεκινήσετε; Το πρόγραμμα δημιουργίας ιστοσελίδων μας είναι η τέλεια λύση. Εύκολο στη χρήση και με τη δυνατότητα προσαρμογής στις ανάγκες της επιχείρησής σας, μπορείτε να αποκτήσετε έναν επαγγελματικό ιστότοπο σε χρόνο μηδέν.
Develop Helpful Content
Developing helpful content is an essential part of improving customer service for your online store. Posting a comprehensive FAQ page that customers can refer to is a great way to answer common customer service related questions. Additionally, providing detailed product descriptions and helpful how-to guides can help guide customers on the best way to use your products.

Creating content like blog posts, videos, and tutorials can also help build a stronger customer service relationship with your customers. Through customer feedback, you can gain insights about customer preferences and be sure to create content tailored to their wants and needs. Offering exceptional customer service is key to creating a loyal customer base and developing helpful content is one way to make that happen!
Social Media
Engaging with social media is an essential part of improving customer service for your online store. Being active on social media gives you a platform to respond to customers, seek feedback, face customer queries, and build relationships.

Answering questions, responding to comments, and having an open dialogue with customers about your products, services, and policies shows customers you truly care. Your customers will feel heard and respected, creating more repeat customers and positive word-of-mouth.

Make sure to inspect, monitor, and respond to all your public online reviews and ratings as well. Regularly posting on your social media channels also helps keep customers up-to-date, allowing them to stay engaged.
Personalize Customer Service
Personalizing customer service is an effective way to build relationships with customers for your online store. It involves providing customers with a personalized, tailored experience that is tailored to meet specific needs. Offering services such as custom product recommendations, personalized email campaigns, and quick responses to inquiries can all help customers feel valued and connected to your brand. Furthermore, personalizing your service can provide better insights into customer behavior, allowing you to deliver a more accurate and effective customer service experience. Finally, delivering a personalized customer service experience can help build trust, loyalty and help to increase customer satisfaction.
Utilize Automation
In this digital age, the use of automation can greatly improve customer service for any online store. Automate tasks such as responding to customer enquiries, sending thank you emails after purchases, and building customer loyalty programs. Automating these processes can free up time for store owners to focus on other tasks. Automating customer service will also help store owners respond to customers more quickly, increase customer satisfaction, and gain trust in their online store. Automation can also help store owners better understand their customers and use that insight to create targeted marketing campaigns.

By utilizing automation, online stores can create a more seamless and enjoyable experience for their customers. Automation can help store owners to build customer loyalty, increase customer satisfaction, and gain trust in the online store. Ultimately, automation can help store owners to deliver a better customer experience and improve the success of their online store.
Focus on User Experience
For online stores, the user experience is paramount. To improve customer service and increase customer loyalty, online stores must focus on providing a smooth and enjoyable experience for customers. This means prioritizing navigability, design, and other aspects that contribute to customers' overall impressions of a store. Warm and friendly customer service should be blended into the overall UX, helping customers find the services and products they need quickly and efficiently.

Providing helpful tutorials, making checkout faster and more efficient, and keeping the website design simple and easy to understand should all be top priorities. Up-to-date product information and reviews add to an overall positive user experience, helping customers make informed purchasing decisions that lead to satisfaction and loyalty.
Monitor Customer Feedback
Monitoring customer feedback is a crucial step in improving customer service for your online store. There are various places to monitor customer feedback, such as social media, your website's comments thread, and customer reviews sites. Using analytics tools to track customer comments on these platforms can give you a better understanding of the opinions and needs of your customer base.

Acting on customer feedback can help you identify patterns that indicate areas that need attention or improvement. Identifying these trends can give you an idea of what changes could be beneficial for your customers. After taking the appropriate steps to remedy the situation, it's important to check in with customers to ensure that their needs have been addressed. Doing this will strengthen customer loyalty and show customers you are invested in their satisfaction.
Περίληψη
Improving customer service for an online store requires easily accebility, helpful content, personalizing support, utilizing automation, focusing on user experience, and monitoring customer feedback.