Understanding the Psychological Aspects of Shopping in Online Stores
Shopping online offers consumers a convenient and more efficient way to purchase items compared to traditional brick-and-mortar retail. Understanding the psychological aspects of online shopping can help you make better purchasing decisions and avoid common pitfalls.
Πίνακας Περιεχομένων: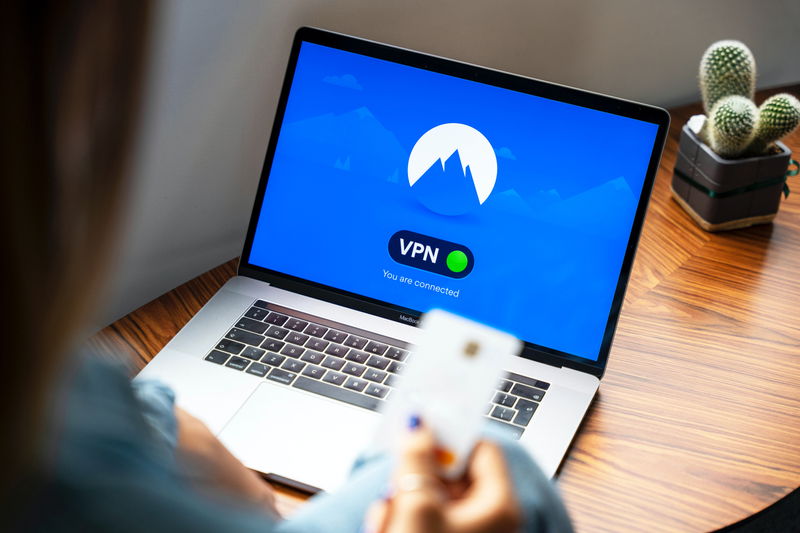 What is Online Shopping?
Online shopping is the process of buying goods and services from vendors over the Internet. It is a form of electronic commerce that allows consumers to purchase directly from merchants, eliminating the need to physically visit a store. Customers can shop a wider selection of items, compare prices of different vendors, as well as have access to reviews and other information to inform their purchasing decision. Online shopping has become increasingly popular worldwide as time-strapped consumers are looking for convenience and greater choice.
Χρειάζεστε μία ιστοσελίδα;
Θέλετε να δημιουργήσετε μια ιστοσελίδα αλλά δεν ξέρετε από πού να ξεκινήσετε; Το πρόγραμμα δημιουργίας ιστοσελίδων μας είναι η τέλεια λύση. Εύκολο στη χρήση και με τη δυνατότητα προσαρμογής στις ανάγκες της επιχείρησής σας, μπορείτε να αποκτήσετε έναν επαγγελματικό ιστότοπο σε χρόνο μηδέν.
The Psychological Impact of Online Shopping
Online shopping can have a great impact on people's mental health and well-being. For many, the ease of shopping from the comfort of their home appeals to their busy schedules and avoids the stress of going to a physical store. A study has also suggested that, over time, online shopping can become habit-forming and addictive, leading to people feeling out of control and overwhelmed.

Additionally, people shopping online can face issues with impulse buying. The urge to purchase items they don't need can become overwhelming, especially with the ease of the internet. Some shoppers can become overwhelmed by the amount of options they are presented with when they are shopping.

To avoid the potential negative psychological impacts of online shopping, it is important to be mindful of spending habits and be aware of the items being purchased. Also, it's essential to set a budget for online purchases and stick to it. Lastly, take some time away from shopping, so you can take a step back and think before you buy.
Understanding Shopping Habits
Understanding shopping habits is key to understanding the psychological aspects of shopping in online stores. Different shoppers have different triggers and motivations for purchasing. Some see it as a form of entertainment, while others shop to satisfy a specific need or impulse. As a store owner, it's important to understand what drives different customers and cater to their needs.

When analyzing a customer's shopping habits, it's important to consider a variety of factors. For example, consider their budget, tastes, amount of time spent online, and shopping history. This can give you a better sense of what they're looking for and offer them tailored discounts or product suggestions.

Statistics show that most online customers have their go-to stores, which could mean added loyalty for you. By understanding their habits and loyalty, you can better cater to their needs and keep them coming back. Develop incentives for repeat shoppers, such as discounts on their birthday or discounts for purchasing more than one item.

Understanding the psychological aspects of shopping in online stores is an important part of being a successful business. By understanding the shopping habits of customers and leveraging that understanding to your advantage, you can build customer loyalty and make your store stand out from competitors.
The Benefits of Online Shopping
Online shopping offers consumers many benefits. It allows us to shop from any location, at any time of the day or night, without the need to step into a store. Additionally, online shopping often offers customers more convenience because they can compare prices across a wider range of stores and access more information about products than in a physical store. Additionally, shoppers can earn money back, discounts, and other perks through online shopping. Technological advances make online transactions more secure, faster, and easier. Finally, online shopping can reduce the risk of impulse shopping by allowing consumers to research and compare products before buying. Consumers can even read reviews from other customers and take the time to make informed decisions about what to buy. All of these aspects make online shopping an attractive option for many consumers.
Risks of Online Shopping
Online shopping carries its own set of risks that should not be taken lightly. Consumers face the risk of revealing financial and personal information to unknown sources online. Furthermore, customers may not receive their goods or what they purchased may not be what they expected when they finally receive it.

Also, goods, services, or information purchased in the online marketplace may pose a risk to physical and psychological safety. This can include goods that arrive in a damaged condition, goods that don't match the product list or are expired goods, goods with incorrect sizes or colors, goods that are not authentic or goods that are not as represented.

Finally, goods may contain malicious software, leading to potential harm to the customer's electronic property, or in the worst-case scenario, identity theft with potential long-term financial, psychological, and physical consequences.
The Perfect Shopping Experience
The perfect shopping experience is a combination of convenience, comfort, and anxiety-free navigation. Shopping online presents a unique opportunity to do exactly that. Consumers can browse collections at their own pace, without the pressure of sales associates or other customers. Additionally, they don't have to worry about accessibility or parking, as online stores are usually open 24 hours a day. Online stores offer a wide variety of items, often at discounted prices. Finally, online shopping often provides ease and security by offering a secure shopping environment and dedicated customer service. All of these aspects come together to create the perfect shopping experience.
Reducing Shopping Anxiety
In a digitalized world, the prevalence of online shopping brings about the rise of shopping anxiety. Anxiety, in this particular context, refers to the feeling of uncertainty, discomfort, or uneasiness experienced when it comes to shopping. To reduce shopping anxiety when shopping online, one should follow a few steps.

First, shopping around for different options helps to compare prices, features and to make informed decisions. Additionally, taking the time to read the description and reviews of each product helps to gain a better understanding of what is being purchased.

Second, shoppers should make use of numerous resources, such as price comparison websites, that provide all the relevant details in one place to make the decision-making process easier. This applies to both online and physical stores.

Third, it is important to shop with a budget in mind. Without one, it is easy to get carried away and feel overwhelmed with all the choices. Sticking to a budget and making economical decisions can significantly reduce anxiety.

Finally, shoppers should identify a trusted website for their purchases. Knowing that a reliable and reputable website is going to deliver their goods offers immense relief and reduces any chances of shopping anxiety.
Περίληψη
Understanding the psychological aspects of shopping in online stores can help you make more informed buying decisions and overcome shopping-related stress. Knowing your shopping habits, the benefits and risks of online shopping, and tips for creating a positive experience is key to successful online shopping.