Is online customer support the new standard for customer service?
Online customer service is becoming an increasingly popular way to provide customer service, as it offers customers multiple ways to access support and provides companies with higher satisfaction rates. From email support to providing customers with live chat opportunities, as well as more advanced customer service analytics and customization, online customer support offers many advantages.
Πίνακας Περιεχομένων: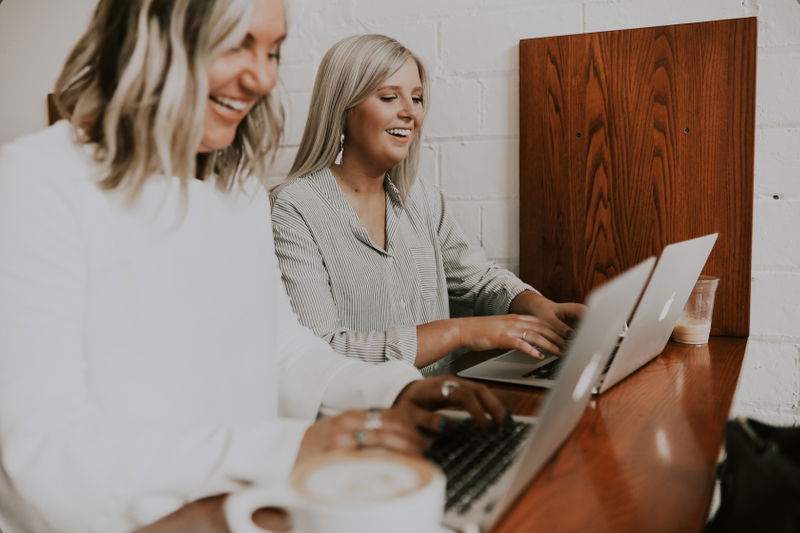 What Is Online Customer Support?
Online customer support is a type of customer service that is provided remotely, typically via the internet. It allows customers to interact with a company or service provider, either through social media, email, web chat, or other online platforms. Online customer support is often used to assist with product and service inquiries, sales and promotions, technical help, and more. Many businesses have implemented online customer support tools to respond more quickly to customer needs. This level of customer service is becoming a standard for those looking for ways to provide quality customer experiences.
Χρειάζεστε μία ιστοσελίδα;
Θέλετε να δημιουργήσετε μια ιστοσελίδα αλλά δεν ξέρετε από πού να ξεκινήσετε; Το πρόγραμμα δημιουργίας ιστοσελίδων μας είναι η τέλεια λύση. Εύκολο στη χρήση και με τη δυνατότητα προσαρμογής στις ανάγκες της επιχείρησής σας, μπορείτε να αποκτήσετε έναν επαγγελματικό ιστότοπο σε χρόνο μηδέν.
Benefits of Online Customer Support
Nowadays, as technology advances, online customer support has become the new standard of customer service. This means customer service inquiries and issues can easily be resolved over the internet, rather than through traditional means such as phone calls or face-to-face interactions.

The primary benefit of online customer support is convenience. Customers can receive help or assistance at any time - day or night - from the comfort of their own home. They can find answers and solutions to issues quickly using online resources such as searchable customer service databases and FAQs.

Another benefit of online customer support is cost efficiency. Companies can significantly reduce operations costs by relying more on online customer support and less on traditional customer service resources.

Finally, online customer support can provide a much faster resolution to customer inquiries and issues, allowing companies to provide a more personalized and efficient experience. Customer representatives can quickly resolve customer issues and quickly address customer concerns.

Ultimately, using online customer support as the new standard of customer service has a lot of advantages. It offers convenience, cost efficiency, and faster resolution of customer issues, ultimately helping businesses provide a much better customer experience.
Proactive Customer Service
Proactive customer service is becoming increasingly important for businesses. This involves giving customers useful information, anticipating their needs, and providing preemptive solutions. Providing this type of service can save customers time and help make them feel valued. With the adoption of online customer support, customers can now proactively access this service from any device, anytime. This type of customer service is particularly effective for small businesses that may not have the resources to provide onsite customer service. Customers can receive immediate answers or even automated solutions to their problems without having to wait for someone to assist them. This is quickly becoming the new standard for customer service and is allowing businesses to better serve their customers.
Chatbots
Chatbots are becoming an increasingly popular way to provide customer service. With their ability to engage in conversations and provide basic customer support, chatbots are quickly becoming an integral part of every online customer service strategy.

Not only do chatbots provide a way for customers to get quick answers and solutions to their inquiries, they also offer a streamlined experience that is unparalleled. They provide customers with an automated response that is both personalized and efficient.

Chatbots can drastically reduce costs, offering the same level of customer service without the need to employ someone to respond to inquiries or manage customer relationships. Furthermore, they can ensure customers' questions are answered 24 hours a day without the need to operate with a physical support team.

Chatbots are becoming the new standard in customer service, and with their increasing popularity and prevalence, they are quickly becoming the go-to solution for efficient and cost-effective customer service.
Social Media Integration
In today's digital era, customers not only expect great customer service, but also anticipate the ability to interact with a brand on a variety of platforms. This is where social media integration comes in. Social media offers companies a powerful and efficient way to access their customers, allowing them to instantly engage in dialogue and quickly address customer feedback and problems. By using platforms such as Facebook, Twitter, and Instagram, businesses are able to interact with their customers in real-time, providing immediate and detailed responses to queries. Additionally, businesses are able to promptly advertise services, features, and promotions to customers as soon as they become available. Social media integration is essential when it comes to providing optimal customer service and creating a relationship of trust between a business and its customers.
Customer Service Analytics
Customer Service Analytics are a powerful tool used to measure customer service performance and employee efficiency. It can provide insights on customer service trends, customer experience, customer satisfaction and more. It can also be used to spot trends in customer service, identify areas for improvement, and proactively address issues before they become large problems. With the increasing popularity of online customer support, customer service analytic becomes even more important to understand and optimise customer service. It helps detect customer complaints and solve them quickly, create insights on customer sentiment, identify customer segments and their needs, and track customer service performance over time. As businesses continue to shift towards online customer support, the need for customer service analytic will only increase.
Financial Benefits
Online customer support is much more cost effective as customer service representatives no longer need to be onsite, thus reducing overhead costs. Moreover, customers are provided with a more comprehensive service while cutting costs, further improving satisfaction. It also eliminates the need for lengthy phone calls as customers can simply messaging their query and receive a response rapidly. Furthermore, businesses are able to tailor their customer service with more efficient tools, reducing expenses and marketing time. Overall, online customer support offers tremendous cost benefits for businesses and their customers.
The Future of Online Customer Service
The Future of Online Customer Service looks bright. Due to the increasing demand for customer service, businesses are turning to online options as a way to provide better customer service. As more and more businesses begin to embrace the digital revolution, the need for a reliable and efficient online customer service system is increasing. Companies are offering more options and features to their customers, such as live chat, automated replies, and customer-specific websites.

The online customer service industry is expected to continue to grow with more companies transitioning to online options. With customers increasingly preferring digital options, businesses will need to be competitive in providing excellent customer service. This means providing a fast, interactive, and tailored experience that meets the expectations of their customers.

It's clear that online customer service is becoming the new standard of customer service, and it appears that it's here to stay.
Περίληψη
Providing digital customer service introduces many advantages to both customers and companies alike, including better access to support, personalized service, and data-driven customer service insights. While it may take time and resources to implement, the long-term benefits, satisfaction, and engagement provided make online customer service an attractive option for companies.