What to Look for When Choosing the Perfect Design Agency
Choosing the perfect design agency for your project can feel like an overwhelming task. With many options available, it can be difficult to know which agency best fits your needs. Knowing what to look for in a design agency, such as communication and portfolio, is instrumental in the decision-making process.
Πίνακας Περιεχομένων: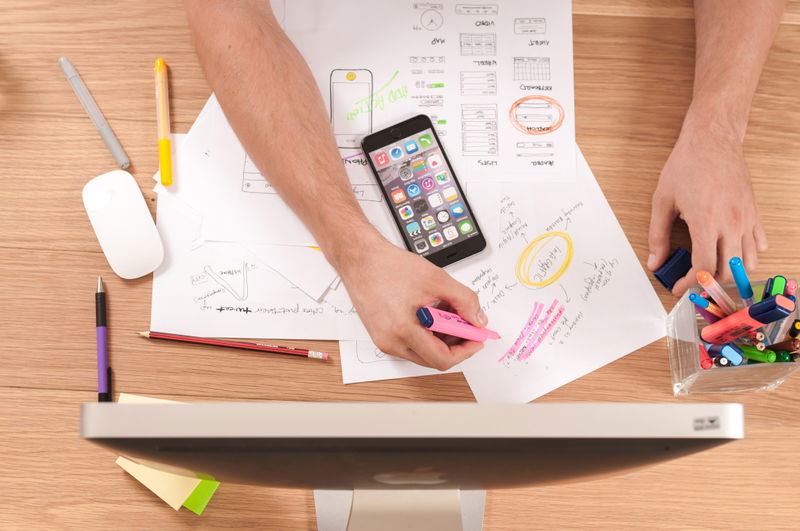 Make Sure the Agency Fits Your Brand
When choosing a design agency, it's important to make sure that the agency is the right fit for your brand. Ask yourself if their portfolio reflects the style and aesthetic you're looking for. Are their designs modern, eye-catching, and well-executed? Is there a clear understanding of your brand's mission, vision and values?

Be sure to check the agency's reputation and prior work before making a commitment. Look for references from their past customers, and read up on success stories. Talk to people who have worked with the agency in the past and ask them whether they're satisfied with the quality of work they received.

Finally, it's crucial to make sure that the agency's processes and practices are compatible with yours. Do they provide innovative solutions that fit within your goals and budget? Can they respond promptly in a crisis? Are the deadlines and expectations clearly outlined?

Finding a design agency that fits your brand is essential for a successful collaboration. Taking the time to properly research the agency's portfolio and background is key.
Χρειάζεστε μία ιστοσελίδα;
Θέλετε να δημιουργήσετε μια ιστοσελίδα αλλά δεν ξέρετε από πού να ξεκινήσετε; Το πρόγραμμα δημιουργίας ιστοσελίδων μας είναι η τέλεια λύση. Εύκολο στη χρήση και με τη δυνατότητα προσαρμογής στις ανάγκες της επιχείρησής σας, μπορείτε να αποκτήσετε έναν επαγγελματικό ιστότοπο σε χρόνο μηδέν.
Check How Well They Communicate
When selecting a design agency, one of the most important considerations is understanding how well they communicate. Check if the agency provides timely responses and that the assigned staffer is knowledgeable and helpful. Additionally, consider how well you are able to discuss your vision, needs and feedback in a clear, concise manner. How well the agency is able to understand your own individual requests and preferences and offer suggestions based on their understanding can go a long way in helping you achieve the perfect design for your business.
Check Out Their Portfolio
When selecting the perfect design agency, it is important to look at their portfolio. The portfolio gives an insight into the quality of work produced and the types of projects they specialize in. It is also an indicator of their design aptitude and their relevance to the brief.

Take the time to carefully review their portfolio and consider how the agency applies their expertise to different projects. Do their designs demonstrate an understanding of what the client wants to achieve? Are the designs creative, cohesive and well thought out? Additionally, is the portfolio diverse, with a range of projects from branding to animation?

A good portfolio should be up to date and showcase the agency's most successful work. It is also beneficial to research the clients associated with the projects, so you can be confident that the agency is able to work with reputable businesses. These factors will ensure that you are working with a design agency that is well-qualified and experienced.
How Much Do They Charge?
When selecting a design agency, it's important to consider the cost of their services. Make sure to get a clear estimate for the project upfront, and ask about any hidden fees that might appear later. Make sure the agency provides an itemized list of all services and costs associated with them so you can plan your budget. Additionally, ask if the design agency has any packages with all-inclusive services at a lower price.
What Types of Services Do They Offer?
When choosing the perfect design agency, it is important to consider the types of services they offer. Are they capable of delivering simple web design and development, or are they capable of producing animations, visuals, and other services? A great design agency should have a full range of services tailored to individual needs that meet the needs of their clients. Look for an agency that can integrate multiple platforms to create a unique, seamless customer experience. Additionally, look for an agency with a team of highly-skilled creatives and developers that are capable of bringing designs to life. The perfect agency should be able to provide consultations and tailor services to meet the project scope.
Assess Their Reputation
When selecting the perfect design agency, it's essential to assess their reputation. Look for design agencies with a proven track record. It's often a good sign if the agency has been active in the field for a few years and if they have a strong portfolio of work. Try to gather reviews of their work from other clients and ask for references. It's also important to make sure that the design agency is professional and reliable by considering their response times and communication style. Lastly, take into account the team's qualifications and experience when it comes to design projects. Make sure they have the capacity to handle the type of project you're planning.
Get an estimate
When researching design agencies, be sure to ask for a quote so you can get a better understanding of their services, fees, and timeline for project completion.

Compare quotes from several agencies and ask them to provide examples of their work in various industries or styles that are relevant to your project. You can also request a portfolio review or document of their design process.

A key factor to keep in mind when comparing quotes is to take into account the additional hidden costs you may incur based on the design agency's chosen design approach, turnaround time, and any additional services such as copywriting, photography, or video production.

Finally, ask for references from previous clients to ensure the agency is reliable and professional.
Περίληψη
When looking for a design agency, it's important to consider factors like communication, portfolio, track record, cost, and services offered. Take the time to research the agency thoroughly to ensure you're making the right choice for your specific project.