7 Tips for Establishing Your Brand with a Design Agency
Building a strong brand begins with building a comprehensive strategy centered around an effective design. Working with a design agency to create an initial look and identity for a business will provide long-term success and help build a sustainable brand. Here are 7 tips on how to establish your brand with the help of a design agency.
Πίνακας Περιεχομένων: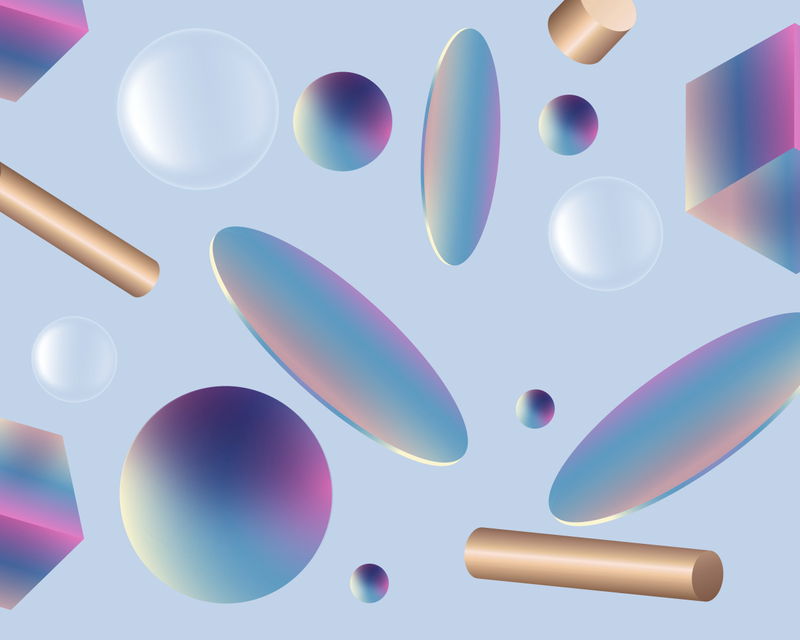 Set Design Goals
Setting design goals is an important step for establishing a successful brand with a design agency. They need to encompass a well-defined idea of what you want as a brand, and how you want it to be represented. Your goals should include defining the overall look and feel of your brand identity, as well as specific design elements such as typography, color palette, and logo.

Additionally, you should consider what your brand stands for and the message you want to share with your customers. It is also important to decide how you want to differentiate yourself from competitors. Think about what unique value your business represents and make sure that it is represented in your design goals.

By setting design goals before hiring a design agency, you can ensure that you are receiving exactly what you need to help your business succeed. It will also help you to know that the agency is working to achieve the same vision as you. This can save both your time and money in the long run, so it is an essential part of establishing a successful brand.
Χρειάζεστε μία ιστοσελίδα;
Θέλετε να δημιουργήσετε μια ιστοσελίδα αλλά δεν ξέρετε από πού να ξεκινήσετε; Το πρόγραμμα δημιουργίας ιστοσελίδων μας είναι η τέλεια λύση. Εύκολο στη χρήση και με τη δυνατότητα προσαρμογής στις ανάγκες της επιχείρησής σας, μπορείτε να αποκτήσετε έναν επαγγελματικό ιστότοπο σε χρόνο μηδέν.
Establish a Clear Budget
Establishing a clear budget is essential when working with a design agency. When creating a budget, determine exactly what services your brand needs and research the average cost of these services. Once you have an established budget, you can begin researching and exploring different design agencies that fit within it. Knowing your budget ahead of time will help ensure that you and the agency have the same expectations when it comes to the scope and cost of the project. It will also help you find the right agency to work with, as not all firms may be able to provide a full suite of design services within your budget.

Know What You Want
The first step for establishing your brand with a design agency is to know what you want. Take the time to research and understand what you need from the agency. Decide what is the direction of your brand, who you are marketing to, and the message you want to share with your target audience. A good design agency will ask you a lot of questions to learn more about your company and your goals – make sure you have these answers ready. Additionally, make sure you are looking for a design agency within the same industry as you. This can not only save you time and money, but it will also make the whole process easier for everyone involved.
Seek Professional Guidance
Seek professional guidance from a design agency when establishing your brand. A qualified designer can provide the expertise and resources to ensure your brand communicates the right message. They will guide you in creating a visual identity that resonates with your target audience. Additionally, a design agency can provide you with insight into popular design trends and implementation methods. During the design process, their feedback can be very valuable in helping to make sure you end up with the best outcome for your brand.
Research the Company
researching the company you are going to partner with is a critical step in establishing your brand. To ensure that they're the right fit, you should understand their work style and experience. Start by reading their portfolio and website to gain an understanding of their creative process. Determine if the agency is the right size and size of experience for your project. Ask yourself if this design firm has the capacity, creative vision, and technical resources to achieve your objectives. Inquire about their past client successes, personnel experience, and references.

You should also think about how they fit into your budget. Don't be afraid to ask questions about the scope and timeline of their services as well as their pricing. Additionally, review their availability and turnaround time to ensure that their commitment to your project is reasonable. Most importantly, make sure that you communicate clearly with the agency and that everyone is in agreement.

Share Your Vision
An important part of working with a design agency to establish your brand is sharing your vision. Be comprehensive about the message you want your brand to convey, your target audience, and any specifics you want to be included. Having a strong and cohesive understanding of your brand's mission and objectives is essential for the design team. Providing feedback and adapting to changes in a timely manner can help move the project along. The design agency should always be your partner throughout the branding process, so come prepared with ideas and be open to theirs.
Monitor Your Brand
Monitoring your brand is essential for a successful design agency. Find out what promotions, designs, and tactics they are using to keep up and stay ahead. Furthermore, keeping an eye on developments in your industry ensures that you always present the latest and greatest ideas when working with a design agency. Monitor trends and popular tools that could help your brand stand out from the competition. This monitoring process helps you stay current with the ever-changing consumer market and advertising industry.
Περίληψη
When it comes to building a successful brand identity, it is helpful to have expert design guidance. Working with a design agency can bring the clarity and expertise to help craft the most effective branding for a business. Establishing goals and budgets, knowing what is wanted, seeking professional guidance, researching the company, making sure you are both sharing the same vision, and monitoring the brand are all important aspects to consider when working with a design agency.