Website Design Best Practices for E-Commerce
Website design best practices for e-commerce sites should be closely followed to ensure an intuitive and successful shopping experience for customers. These best practices include setting up an effective home page, configuring navigation for ease of use, and creating product pages with all necessary information. Additionally, checkout, and security measures should be up-to-date and well-developed.
Πίνακας Περιεχομένων: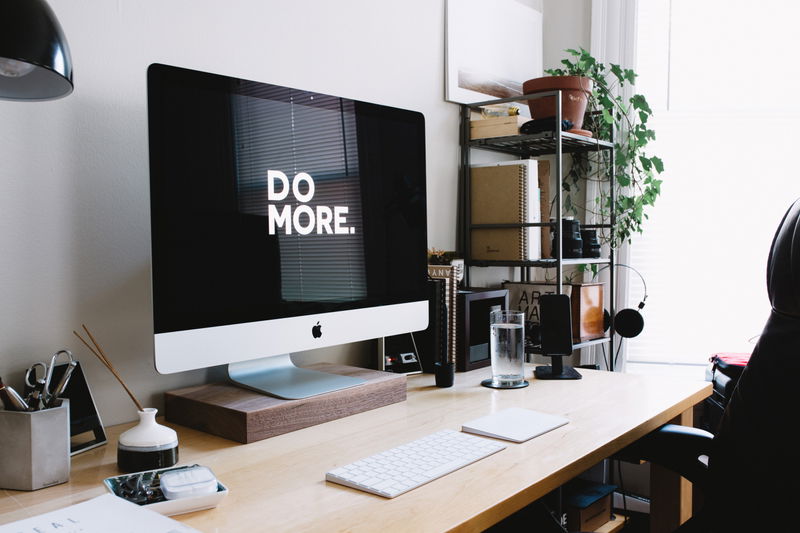 Home Page Design
A well-designed home page is essential for e-commerce sites. A home page should focus on the most important information related to the product or services being sold, including for example: pricing, product descriptions, images, customer reviews, and call-to-action (CTA) buttons. Additionally, it should provide the user with easy to find search on the page and efficient navigation to help customers locate products quickly.

Home page designs should also be responsive and mobile-friendly, as mobile usage has rapidly increased in the last few years. Making sure the home page design is user-friendly across devices and different platforms is key. Content should be organized in an intuitive way and be easy to find, read, and understand. It also should follow a visual hierarchy that can help guide the user to find what they are looking for.

Finally, an effective home page design should also includes visual information, such as videos and product images to help enhance the user experience. As well, consider adding a live chat or a newsletter signup to engage customers and potentially increase the leads. Home page design can be a crucial factor in engaging potential customers, so it is important to take the time to make sure the design is done correctly.
Χρειάζεστε μία ιστοσελίδα;
Θέλετε να δημιουργήσετε μια ιστοσελίδα αλλά δεν ξέρετε από πού να ξεκινήσετε; Το πρόγραμμα δημιουργίας ιστοσελίδων μας είναι η τέλεια λύση. Εύκολο στη χρήση και με τη δυνατότητα προσαρμογής στις ανάγκες της επιχείρησής σας, μπορείτε να αποκτήσετε έναν επαγγελματικό ιστότοπο σε χρόνο μηδέν.
Navigation
Good navigation is a major key to success for an e-commerce site. A well-organized navigation structure makes it easier for customers to find the products and services they are looking for. Having a logical and intuitive navigation design helps virtually every step of the customer's journey from discovery to purchase.

It is important to ensure that visitors are presented with navigational items that are relevant to their needs and objectives. Offering too much choice can be confusing and distracting. It is best practice to keep the main navigation items relatively consistent on every page, allowing customers to easily find what they are looking for with minimal effort.

Additionally, promoting key pages such as product categories, featured products, and promotions can be done through dropdown menus or buttons that appear at the top of a page. This provides customers with an easy way to drill down into more specific product pages that satisfy their current need.

To make sure customers easily access from their current page to other related pages, make sure to offer clear link titles that describe accurately the page linked.
Product Page Design
Product page design for e-commerce sites is one of the most important aspects of website design best practices. Visitors need to be able to find the product that they want quickly and easily. Product information needs to be organized in a clear and logical way, highlighted with visuals that enhance the user experience.

Include product images and descriptive labels, so customers know what they are buying. Organize product reviews and customer feedback, so potential customers can read relevant information. Use simple navigation, making it easier to find what you need.

Add a dynamic shopping cart which displays selected products and amounts, as well as estimated shipping rates and other pertinent information. Utilize trust symbols and customer service information to build consumer confidence.

Above all, make sure your product pages are mobile-friendly for customers who want to make purchases on their phones or tablets. Make sure the interface is easy to use, and customers don't have to struggle to complete the purchase. This will help ensure the customers have the best possible experience shopping on your website.
Checkout System
The checkout system is an essential element of designing an e-commerce website. It should be easy to use and streamlined, to ensure users can quickly and seamlessly purchase the products they need. The checkout page should be clear and concise, presenting product information and terms and conditions clearly and simply. A prominent call to action should be presented, such as a "Checkout" button. Additionally, the checkout page should provide customers with multiple payment options, including multiple credit card forms, as well as PayPal and any other payment options. Finally, the e-commerce site should feature a secure checkout system. Online security measures should be employed to protect customers' sensitive information and guarantee their safety. By following these tips, e-commerce website owners can create an efficient, secure checkout system that will make online purchases a hassle-free experience for their customers.
Payment Processing
Payment processing is a critical component of any website design for e-commerce sites. Secure transaction processing that meets industry standards of data security is a must. It is also important to provide an interface that is easy for customers to use, to reduce their risk of entering personal information. Common payment options such as PayPal and Stripe should be available alongside traditional credit card and debit card options.

The website should also incorporate error handling for payments and provide helpful information to customers who are having difficulty completing their payment process. When possible, it is beneficial to provide customers with the ability to save their payment information with the site for faster checkout in the future. This adds convenience for customers, ensuring that your e-commerce site remains a go-to for them and for other potential customers.
Responsive Design
Responsive design is an essential best practice for e-commerce websites. It allows the website to be mobile-friendly and optimized for a range of devices, from smartphones to PCs. Responsive sites are designed to adjust the size, look and performance for any device, so that users can have the same aesthetic experience, no matter the device. It's important for e-commerce sites to be easily navigable and scalable on smaller, touch-enabled devices, as more and more users are choosing to shop on their mobile phones. Responsive design gives users a consistent and seamless experience throughout their entire journey, helping to convert them into customers. Additionally, a mobile-friendly design has a positive impact on SEO, as search engines like Google prioritize sites that are mobile-friendly. Therefore, responsive design is an absolute must-have in order to be successful in e-commerce.
Special Features
When it comes to website design, there are certain features that e-commerce sites can take advantage of to create a more polished, organized, and interactive shopping experience.

Product search functions and intuitive navigation design can help shoppers easily find the products they are looking for. Additionally, customers may appreciate a shop by category feature that allows them to quickly browse for items within a specific category.

A wish list option can be included to make it easier for customers to find items they are interested in and save them for later. Using a comment and review system adds valuable feedback to the customer experience.

Other features like promotional codes, discounts, and sales can be integrated as well to drive sales and boost customer loyalty. Customers may also appreciate when sites reward them for repeat visits or referrals. Finally, modern website design also requires platforms to have secure systems in place to protect customer data.
Περίληψη
Website design best practices for e-commerce sites should be carefully followed in order to ensure a successful online shopping experience for customers. These best practices include configuring navigation, creating product pages, and setting up secure checkout processes.