How to Choose the Right Design Agency for Your Business Needs
Choosing the right design agency for your business needs is essential for a successful endeavor. There is a vast array of options available, and it can be challenging to determine the one that best fits your needs.
Πίνακας Περιεχομένων: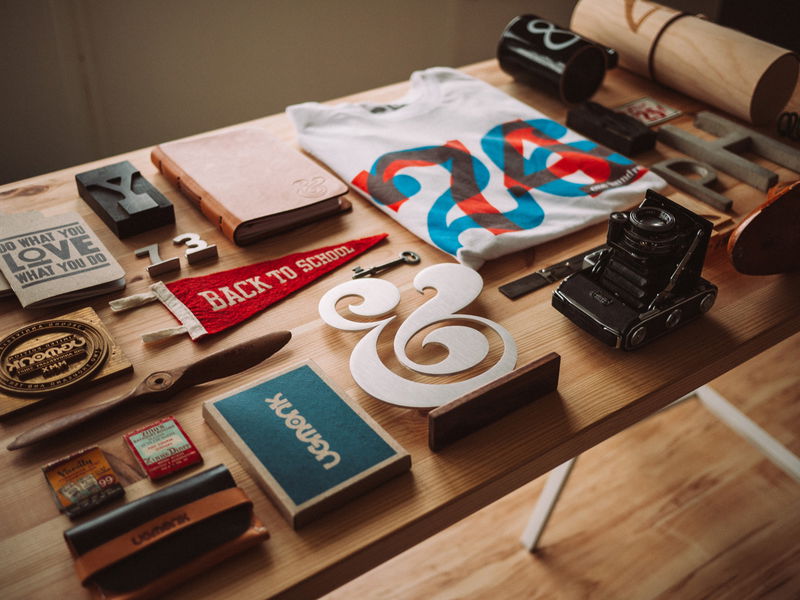 Evaluate Your Goals
When you are searching for a design agency for your business needs, one of the most important things to consider is evaluating your goals. Ask yourself what kind of results you hope to achieve with the design services. Are you looking to create something that is visually appealing? Are you hoping to create a brand image that will last long-term? Make sure that the design agency you choose has the ability to help you reach the desired outcome. Be sure to communicate your goals with potential candidates so they can provide an honest assessment of what they can do and how they can help you reach those goals.
Χρειάζεστε μία ιστοσελίδα;
Θέλετε να δημιουργήσετε μια ιστοσελίδα αλλά δεν ξέρετε από πού να ξεκινήσετε; Το πρόγραμμα δημιουργίας ιστοσελίδων μας είναι η τέλεια λύση. Εύκολο στη χρήση και με τη δυνατότητα προσαρμογής στις ανάγκες της επιχείρησής σας, μπορείτε να αποκτήσετε έναν επαγγελματικό ιστότοπο σε χρόνο μηδέν.
Set A Budget
The first step to finding the right design agency for your business needs is to set a budget. This is an important factor in choosing the right agency and will help narrow down the list of potential providers. Establishing a budget includes deciding what services you need, how much money you're willing to allocate, and any added expenses. Consider additional costs such as travel, hosting, additional consultations, project revisions, and services like photography or advertising. With an established budget in place, you will be able to find an agency that can meet your business needs, within your budget.
Conduct Research
Researching potential design agencies for your business needs is a must. Read the reviews and check out the portfolios of different agencies to get a better understanding of their style and skills. Look for projects that the design agency has completed that showcase their expertise and vision that aligns with yours.

Additionally, ask for referrals from other businesses who have worked with that agency. Talking to other businesses who have used the agency can give you more insight as to whether the services offered are satisfactory.

Finding the right design agency for your business needs takes some effort, but it's worth it in the end. Make sure that the agency can meet your needs and deliver a product that you're happy with. Taking time to research the agency will give you an informed decision you can be confident in.
Draft a Contract
When choosing the right design agency for your business needs, it is important to draft a contract. This document should clearly outline the services being provided, the timeline for completion, payment terms, and any other expectations that both parties have agreed upon. Quality design agencies will also ensure that your intellectual property is protected, and will provide a confidentiality agreement if requested. It is also important to review the terms of the contract and make certain all parties are in agreement before signing. This will help ensure everyone understands the scope and expectations of the project at hand.
Test the Waters
Before making any binding decision when choosing a design agency, it is important to 'test the waters.' See how the agency functions, how accessible they are and how willing they are to answer questions. This can be done in person or over the phone. Ask them as many pertinent questions as you can and review the responses they give. Take note of how they respond to requests, how quickly they respond, and how much value they offer.

Test the waters by looking at the work they've done for previous clients. Pay close attention to the quality of their work and the results. Ask yourself if the work they have done is up to your standards and if it's going to be effective for your business. If their past work has been impressive, then it's likely that they will be able to provide similar results for your project.

Lastly, it's important to check the agency's reputation. You can do this by reading reviews from past clients and researching their record. With this information, you can get a better idea of their overall performance and the services they can offer. With this process, you can decide if the design agency has the right capabilities to meet your business needs.
Check References
Checking references is an important part of finding the right design agency for your business needs. An agency's former clients can provide valuable insights into the agency's experience, capabilities, and ability to adhere to deadlines. Reach out to as many former clients as possible and ask questions like:

-What was their experience working with the agency?
-Did they meet deadlines and stay within their budget?
-Are they satisfied with the quality of service they received?
-Would they recommend the agency?

You may also find it useful to look through the portfolio of past projects completed by the agency, as this can give you an additional insight into how their projects have come out. Additionally, look for online customer reviews to get a look at how their clients have experienced their services. By doing your research, you can ensure that you make an informed decision and select the best suited agency for you and your business needs.
Περίληψη
Selecting a design agency for your business needs is not a decision to be taken lightly. Carefully assess your goals, budget, and research to determine the best fit for your company. Meet in person, create a contract, and check references to ensure the agency you choose is the right one for you.