Finding the Right Suppliers for Your Online Store
A successful online store requires finding the right supplier. In this article we will discuss what to look for, where to find eligible suppliers, and the importance of quality control. These are essential to maintain customer satisfaction and provide the best products and services.
Πίνακας Περιεχομένων: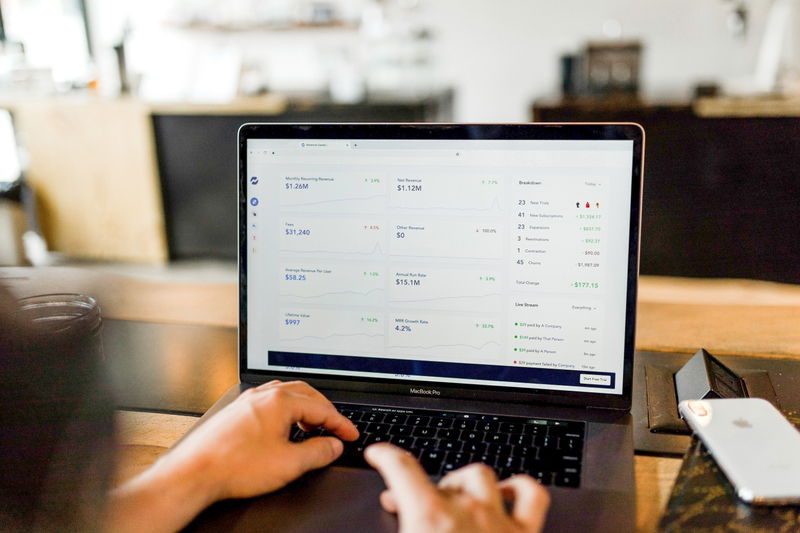 How to Find Qualified Suppliers
Finding qualified suppliers is often one of the most daunting tasks of setting up an online store. While it's important to find the most competitive prices and best value for money, it's also essential to find reliable and quality suppliers.

One way to find qualified suppliers is to search online - there are many supplier directories where you can search by product type or location. These directories are a great resource for comparing different suppliers. It's important to look for supplier details such as a contact number, email, and website address. Additionally,it's crucial to ensure that the supplier is legitimate and legally registered.

You can also attend trade shows, conferences, and seminars to network with suppliers. This is a great way to learn more about a supplier's capabilities and products. Make sure to keep an open mind and ask plenty of questions. This will help you determine if a supplier is the right match for your business.

You should also ask for references and testimonials from past customers. Talking to previous customers is a valuable way to learn more about a supplier's quality and customer service.

Finally, make sure to get everything in writing before making a commitment. Before selecting a suitable supplier, it's always best to have a procurement process in place to ensure you make the most informed decision.
The Role of Technology
Technology can also help a seller find an appropriate supplier quickly. These marketplaces host a wide range of suppliers, so online store owners can find the right supplier more quickly.

Technology also helps sellers keep track of the quality of their suppliers. With access to real-time data and analytics, store owners can evaluate the various options and make informed decisions.


By relying on technology, store owners can make sure that their store is well-stocked with the right supplies. This ensures their customers have a positive shopping experience, which can ultimately lead to repeat customers and more sales.
Cultivating the Right Relationships
Establishing the right relationships with suppliers is essential for the success of any online store. Cultivating the right relationships with these suppliers can be key to ensuring a seamless purchasing experience and a steady supply of products. Building strong relationships with suppliers can help online retailers access exclusive inventory, negotiate better terms and manage their supply chain more effectively.

Start by doing your research to identify potential suppliers. Once you've found the right suppliers, it is important to develop a trusting relationship with them built on reliable communication and open dialogue. Establishing clear expectations is also important to ensure a productive relationship. Communication should include regular check-ins and follow-up to ensure expectations and goals are both met.

The relationships with suppliers should also be mutually beneficial. Negotiating discounts, faster delivery times, and flexible payment terms can be beneficial to both parties. As your business grows, it is important to clearly communicate any changes to your needs so the supplier can continue to meet your requirements. Moreover, offering incentives and rewards for supplier performance will help strengthen the relationship and create an efficient and profitable supply chain.
Quality Control
Depending on the product, manufacturers may have quality requirements that must be met to ensure customer satisfaction. It is important to check that the suppliers have set up processes in place to ensure they produce an excellent product. Requesting product samples and/or conducting quality inspections are two methods that can be used to ensure the product meets your expectations. Checking references, whether they are customer testimonials or industry reviews, is another great way to ensure that the suppliers you are considering have a history of producing high quality products. Quality control is essential for maintaining the reputation of an online store, so it should be of utmost importance when selecting suppliers.
Determining the Right Price
When it comes to finding the right suppliers for your online store, determining the right price is essential. You'll need to consider factors such as the quality of the goods, the availability of the product, and the cost of production or shipment. You'll also need to weigh the benefits of buying in bulk against the cost of buying a smaller amount. If you can't negotiate the price directly with your supplier, you may need to look for a less expensive alternative. Finally, take into account the value of your time when negotiating a fair price- too low means you'll need to spend more time for product acquisition and delivery. With the right pricing strategy, you can choose the right supplier to optimize your online store's success.
Documentation
Documentation is essential to finding the right suppliers for your online store. It provides you with valuable information about suppliers and their products, typically in the form of product catalogs, brochures, and product specifications. Documentation can help you assess the quality, cost, and supplier's capabilities. It is important to ask for detailed information on a supplier's capabilities, production schedules, and any necessary certification. Documentation will also help you get a better understanding of a supplier's geography and language capabilities, both of which are important for online stores.
Supply Chain Visibility
Supply chain visibility is essential for finding the right suppliers for your online store. By having access to detailed and accurate information about suppliers and their operations, you can make smarter, more informed decisions about which vendors to work with. Keeping track of all different aspects of the supply chain process, such as shipping and inventory, allows you to quickly assess if a particular supplier is a good fit for your needs. Additionally, looking at different suppliers' histories and delivery performance can help you better determine which will be most dependable and likely to provide the most consistent and reliable carrying capacity. With better visibility into the supply chain, you can make sure that your online store is supplied with exactly what it needs to be successful.
Περίληψη
Finding the right suppliers for your online store is essential for success. There are several factors to consider such as finding qualified suppliers, ensuring quality control and determining the right price. The role of technology and the cultivation of relationships with suppliers are also important considerations.