Decide What Products to Sell in Your Online Store
Starting an online store is an exciting journey. Many entrepreneurs find themselves overwhelmed when it comes to selecting the right products to sell in their store. Some of the key considerations include target market, pricing and inventory costs. Knowing what to do ahead of time can help e-commerce store owners focus on the right product decisions and launch a successful online store.
Πίνακας Περιεχομένων: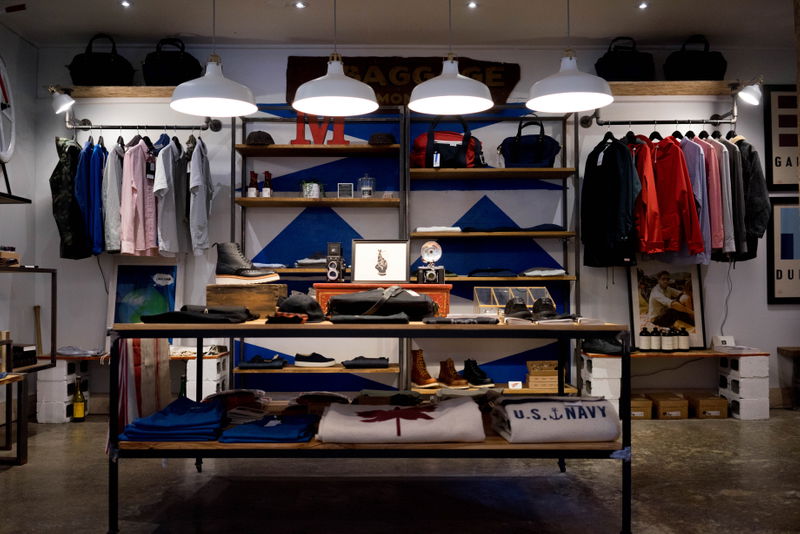 Evaluate Your Target Market
Evaluating your target market is an important step when deciding which products to sell through your online store. Assessing customer demographics and preferences, as well as potential competitors, can help you determine which products will be most profitable and best fit the needs and interests of your customer base. Consider the age, gender, interests, and purchasing power of your target market when researching the products you want to offer. Additionally, try to identify the current trends in the market and take note of any upcoming opportunities. Investigate your competitors' product lines so that you can differentiate your products and provide customers with something unique. Knowing your target market and evaluating the available products is essential when making decisions about what to include in your online store.
Χρειάζεστε μία ιστοσελίδα;
Θέλετε να δημιουργήσετε μια ιστοσελίδα αλλά δεν ξέρετε από πού να ξεκινήσετε; Το πρόγραμμα δημιουργίας ιστοσελίδων μας είναι η τέλεια λύση. Εύκολο στη χρήση και με τη δυνατότητα προσαρμογής στις ανάγκες της επιχείρησής σας, μπορείτε να αποκτήσετε έναν επαγγελματικό ιστότοπο σε χρόνο μηδέν.
Understand Your Customers
Successfully selling products online starts with a thorough understanding of your potential customer base. Identifying the needs and preferences of your target customers on an individual level will help determine which products they'll be interested in purchasing. Take the time to research customer demographics, and create personas that represent the people you're targeting.

You can also conduct surveys or directly ask customers how you can improve and develop new products. Consider the products they'd like to purchase, their budget, what they need, and how they'll benefit from them. Once you have a good understanding of your target market, create product offerings tailored to their needs and preferences.
Analyze Your Competitors
To determine which products to sell in your online store, you should also analyze your competitors. Look at the products they are offering and the price points they are charging. This will give you an indication of what the market for these items is like, including demand and price sensitivity.

You can also look at other features of the competing products, such as customer service policies, shipping and payment options, and product warranties. This analysis can give you a better understanding of what your customers may be looking for and where you may have an edge in the market.
Research Your Market
Researching your market should be the first step you take when deciding which products to sell in your online store. Knowing who your target customer is and what they want can help you narrow down your selection. You can start by researching industry trends and seeing what products are popular. Check out what your competitors are selling to get an idea of what is out there.

You can also use market research tools such as surveys and focus groups to get direct customer feedback. It will give you valuable insight into customer needs and preferences.
Choose Your Product Categories
One of the most important steps in setting up an online store is selecting which product categories you will offer. With so many different products to choose from, it's critical to narrow down the selection to categories that appeal to your target audience. To decide which product categories you should select, consider factors such as your overall store goal, product demand and pricing.

Your store goal should be the primary factor influencing your product choice. For example, if you're starting a specialty online shop, you may want to focus on niche products that reflect your passions and interests. Alternatively, if you prioritize value and convenience, you may want to focus on products that are often ordered together, such as best-selling bundles.

You should also research the demand for different products. For example, if you have a particular product idea that's been popular in the past, try selling related items or offering a bundle package that features the popular item. Additionally, you should review the pricing of different categories to ensure you can turn a profit. You may find that certain products offer greater profit potential due to high demand and low market saturation.
Περίληψη
Launching an online store is an exhilarating journey, but selecting products can be daunting. Recognizing the principles of product selection can help e-commerce store owners make the correct product choices and launch a prosperous online store. The vital elements to contemplate are target market, pricing, inventory expenditures, customers, rivals, market survey, product types and product lines.