Creating and Optimizing Ads for Your Online Store
Ads have become an important part of promoting online stores. Ads can help you attract customers and increase visibility of your products. Creating and optimizing ads can help you to reach your goals.
Πίνακας Περιεχομένων: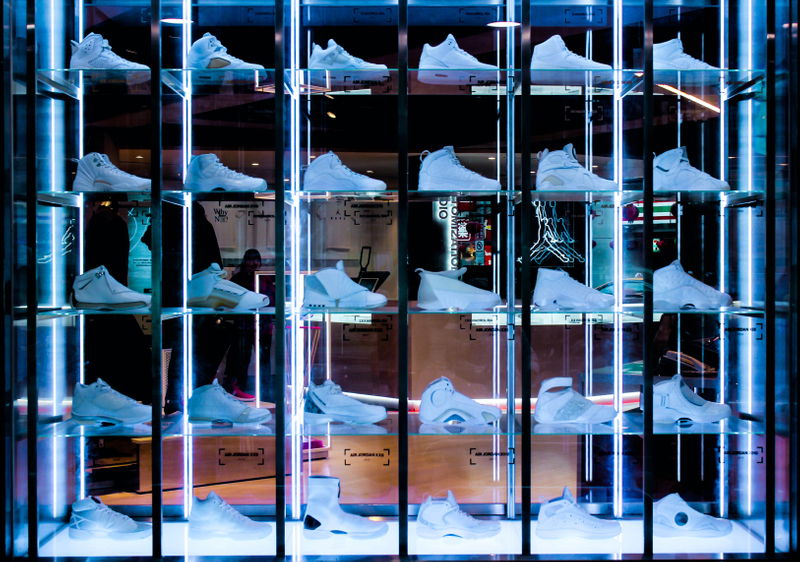 Identify Goals and Objectives
Setting goals and objectives for your online store's ad campaign is an important step in creating and optimizing advertisements. By defining realistic goals and objectives, you can ensure your ads are effective and maximize the return on your investment.

To create goals and objectives for your ads, first sit down and clearly identify the purpose for the advertisement, such as increasing brand awareness, driving site traffic, or generating leads. Next, define a timeline for achieving your goals and calculate the cost of your ads.

Finally, make sure that your goals and objectives are measurable. Set up tracking mechanisms for your ads, such as a click-through rate, conversions, and sales. This will enable you to measure the success of your ads and adjust them as needed.

With clear goals and objectives in mind, you'll be able to create and optimize ads effectively and make the most of your ad budget.
Χρειάζεστε μία ιστοσελίδα;
Θέλετε να δημιουργήσετε μια ιστοσελίδα αλλά δεν ξέρετε από πού να ξεκινήσετε; Το πρόγραμμα δημιουργίας ιστοσελίδων μας είναι η τέλεια λύση. Εύκολο στη χρήση και με τη δυνατότητα προσαρμογής στις ανάγκες της επιχείρησής σας, μπορείτε να αποκτήσετε έναν επαγγελματικό ιστότοπο σε χρόνο μηδέν.
Define Your Target Audience
Creating and optimizing ads for your online store can be a difficult process. It is important to take the time to clearly define your target audience; this is the key to successful ads.

The target audience you choose should be focused and specific. Identify the age range and geographical region of the people you want to reach as well as any other demographic or psychographic criteria your ideal customer might meet. Additionally, factor in the types of products or services you offer and the key benefit that your prospective customers have to gain from your online store.

Once you have identified these key characteristics of your target audience, use them to personalize and tailor your ads accordingly. This ensures that your ads are hitting the right people and drives more customers to your online store.
Select your Platform
When it comes to creating and optimizing ads for your online store, selecting the right platform can be just as important as the ad itself. Your selection will depend on the type of business you have, the nature of the advertisement, your target audience, and the budget you have available. Popular advertising platforms for ecommerce stores include search engine marketing (SEM), forums, social media platforms, and more.

SEM involves paying to have your ads appear in search engine results. Ads targeted through SEM best reach customers who are actively searching for businesses similar to yours. Meanwhile, forum advertising is effective for posts discussing topics related to your product or service. Social media advertising can be segmented to reach your desired demographic and scaled up as needed.

You will also want to consider the amount of hands-on work needed to manage an ad. If you don't have the time or resources to regularly monitor and adjust your ads to keep them effective, you may want to select a platform with robust automation features. There are platforms available to suit a variety of needs, so take time to research and find the one that works best for you.
Create Engaging Content
Creating engaging content for online store ads is essential for driving online store success. Keep ads fresh and relevant, and use keywords that fit with what customers will be looking for. Ads should be accurate and clearly communicate your message. Utilizing a tone that is personal and conversational can encourage customers to take action. Additionally, try to create ads that offer customer incentives, such as discounts for products if they click on the ad.

On top of content, optimizing your online store's ads is also key. Utilize analytics to track which ads have been successful and tweak them as needed. Consider A/B testing two versions of your ads to better understand what customers respond to. Additionally, target your ads to customer groups and demographics, so your ads are reaching the right people at the right time.
Optimize Ads for Conversion
Maximizing conversion is essential when it comes to advertisements for an online store. To ensure optimal results, businesses should put a plan in place to comprehend their target demographic, compose suitable ad content, and set up the required actions.



Your ad should be structured around encouraging your target consumers to perform the desired actions. Whether it's signing up for a newsletter or making a purchase, your advertising message must be precise, clear, and engaging. Use visuals and eye-catching copy to draw your target demographic to take action.

Finally, set up Ads Manager or another ad platform to launch your campaigns and install any tracking pixels necessary. Testing various ad variations can also improve conversions.
Understand the Strategies for Ad Management
First and foremost, you'll need to identify the right goals for your ads. Are you looking to drive brand awareness, boost online sales, or encourage people to take a certain action? Once you know what your goal is, you can create an ad specifically designed to achieve it.

Next, you'll need to determine your target audience. Narrowing down your customers' demographics, interests, and needs will allow you to create ads that are better suited to them. You can also use the insights gleaned from campaigns to refine your target audience.

Finally, familiarize yourself with the different platforms and formats for advertising your store. Different platforms and ads formats will cater to different goals, and you'll want to pair the right ad format with the right platform to maximize conversions.
Track Performance and Optimize
To maximize the success of your online store's advertising campaigns, tracking performance and optimizing are essential. By establishing key performance indicators (KPIs) up front, you can measure the success of each ad campaign and make adjustments as needed. A few KPIs to consider include the number of website visits, the number of purchases, the number of organic referrals, or the return on ad spend.

Regularly testing different target audiences, messaging, and creative is also key to optimizing ads. Pay special attention to the same audiences that have led to a successful ad campaign in the past, to assessing the performance of ads across different platforms, and to regularly revisiting keywords and bids to ensure they are targeted effectively.

Finally, consider leveraging retargeting campaigns to keep customers engaged even after they leave your online store. By targeting these customers with specially crafted ads, you can drive them back to your store and increase the chances of a sale.

By consistently tracking performance, testing different elements, and retargeting customers, you can create and optimize powerful ads that drive your online store's success.
Manage Your Budget
One important part of creating and optimizing ads for your online store is to manage your budget. Creating and running ads for your store can be highly effective, but it can also be expensive. Assess your budget and determine what you can actually afford to spend on your ads. From there, you can adjust your bidding, budget and audience targeting accordingly. Remember to factor in unexpected costs like ad set optimization or testing new ad formats. Setting goals and objectives for your ads, as well as being aware of what your ideal return on investment (ROI) should be, are key to success. Taking the time to analyze your budget and adjust it when necessary can help you to maximize the returns of your online store ads.
Περίληψη
Creating and optimizing ads for your online store help you reach desired goals. It is important to establish your goals and objectives, identify your target audience, select the right platform, create engaging content, and optimize your ads for conversion. Ad management strategies should be in utilized to track performance and manage your budget.