Creating an Engaging "About" Page for Your Business Website
An 'About' page is a great way for entrepreneurs to showcase their businesses and products, and engage with customers online. It should include information about the products and services offered, customer reviews, contact information and other relevant details. By building a strong and engaging 'About Us' page, entrepreneurs have the opportunity to convey professionalism and build trust with their customers.
Πίνακας Περιεχομένων: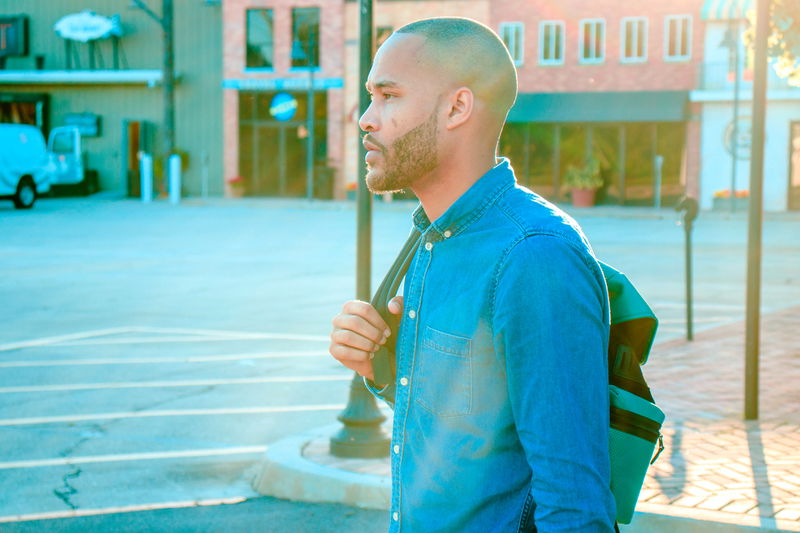 Explain What You Do
Creating an "about" page for a business website is key for establishing an engaging presence. This page should provide visitors with a compelling description of who you are and what you do. It should also include relevant facts about your company, such as founding date, and present a positive, professional image.

To start, you'll want to explain what your business does and what value it provides to customers. Describe the services or goods you provide, the market you serve, and how you approach challenges. You can also mention any awards, accreditations, or testimonials that demonstrate your commitment to delivering quality results.

You may also want to add information about your history, goals, and team. Feature your founders, detail your team's professional backgrounds and qualifications, or provide insight into how you approach challenges or successes. Photos of your team and a glimpse into your company culture can also be effective ways to connect with website visitors.

Ultimately, your "about" page should be an accurate reflection of your business and the people who work there. Make sure to provide website visitors with an engaging, trustworthy introduction to your company that will encourage them to explore the rest of your website.
Talk About Your History
Businesses need to ensure that their "about" page provided on their website is as engaging as possible in order to make a good impression on their customers. Start by talking about your company's history. Explain when your company was founded, who founded it, and what inspired them to start the business.

You should also explain the primary goal of your company, such as to give customers the highest quality product. This allows customers to feel a sense of trust when visiting your website, as they can be sure that your business is committed to excellence.

Share stories about the growth of your business and major milestones like expansion. Your customers will be interested to hear about how your company came to be as successful as it is today.

Finally, make sure to include a few personal stories such as employee histories or team member bios. This will give customers a sense of who they are doing business with and that your company is made up of real people.

By sharing the history and stories behind your business, your customers will gain an understanding of what makes your business unique, and build a relationship with your business that will last.
Highlight Your Team
Highlighting your team is an important part of creating an engaging "about" page. Your team is a key part of your business, so it's important to showcase the skills and talents that bring your organization to life.

Include photos and bios of your team members to give potential customers a sense of who you are and what you believe in. If your team members have unique experiences or accolades, this is a great way to give customers more insight into your business.

Highlighting the success stories of your team is also a great way to show how you help your customers. Feature stories of how your team has solved customer issues and demonstrate how dedicated you are to the highest levels of service. This builds trust and shows customers that you have a team that can deliver great results.

By highlighting your team, you can show potential customers the true face of your business and create an engaging "about" page that will stand out from the crowd.
Highlight What Makes You Unique
An engaging "about" page that highlights what makes your business unique is essential for gaining customer trust and loyalty. It should convey the message that your business stands out from its competitors. Consider adding content that features stories from customers and/or employees, or discuss in detail the problem your business solves. Tell a compelling story that resonates with the audience, such as how you were founded, the awards or accolades you've won, or any unique processes or principles you follow.

Including photos and videos can make your "about" page more engaging and provide visitors with a deeper understanding of your services and values. If your business has a positive social impact, be sure to include that information. Highlight any charitable or sustainability initiatives, or any awards you have received for corporate social responsibility. This conveys that your business is devoted to something greater than just taking customers' money.

Finally, make sure that the design of the page reflects the message you are trying to send. If you have a funky, laid-back vibe, don't have a page that is too formal. Pay attention to the details and create an About page that is visually appealing and engaging.
Provide Testimonials
Testimonials can be a great way to engage visitors on your "about" page. Help visitors learn more about the products or services your business offers and provide valuable insight into the customer experience. When providing testimonials on your page, always include the name, occupation, and a picture of the customer when possible. Including this information helps visitors trust the testimonial and gain confidence in your business. Additionally, make sure the testimonials are lively and conversational. They should accurately reflect the customer experience and demonstrate the value of your business. Make sure you have permission from all customers before featuring their testimonials on your website, and always thank customers for their time and efforts.
Mention the Links and Resources
When creating an engaging "about" page for your business website, there are several key resources and links you should consider.

First and foremost, consider the content you want to include. Think about what kind of information potential customers care about and create content that provides meaningful and interesting details about your business. Then, you will want to design a visually appealing page layout that captures the overall message of your business.

Lastly, several helpful links and resources exist to help guide you in creating your About page. Social media networks such as Facebook and Instagram provide tools that help you create a page layout. Additionally, Wix and Squarespace offer website builders and wizards to help design a custom about page for your website.
Emphasize Contact Information
Having strong contact information on your "about" page is essential for engaging with potential customers. Make sure that your contact information is easy to find, located prominently and repeated through the page. This will make it easy for interested customers to get in contact with you.

Include an email address, physical address, and a phone number. If you have an active social media presence provide the links to the appropriate channels. To instill a sense of trust in your customers, consider adding a contact form to your website. This will let customers contact you in a secure environment.

For even better customer engagement, you can include a live chat option. This way, customers can instantly engage with your business as soon as they land on your page. It also allows them to ask their questions in real-time and get immediate answers.
Περίληψη
Creating an engaging "about" page allows entrepreneurs to showcase their businesses and products and build trust with their customers. It should include information about products and services, customer reviews, contact info, and other relevant details. With a strong "about" page, entrepreneurs can convey professionalism to engage customers online.