Top 10 Reasons to Redesign Your Website
Having an outdated website may reflect poorly on your company and stop potential customers from exploring your product or services. There are many reasons why it might be time to redesign your website, like improving security, optimizing for mobile, refreshing the content or enhancing the UX. Here are top 10 reasons why you should consider a website redesign.
Πίνακας Περιεχομένων: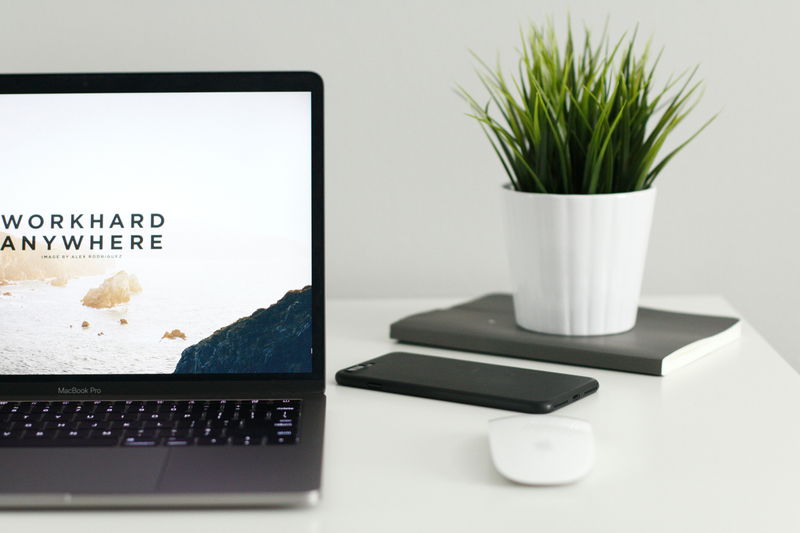 Keep Up with Digital Trends
Keeping up with digital trends is key to having a successful website. Following user preferences and trends helps ensure that a website is up to date and relevant. This means staying on top of changes in design and layout, as well as optimizing for mobile devices. Making sure that content is fresh and engaging is also important, along with using the right kind of analytics to track visitor behavior. Investing in User Experience research can help you uncover user-generated insights on how to improve website navigation and design. These components are essential for making sure your website remains relevant, attractive, and engaging for users and is thus well worth the effort.
Χρειάζεστε μία ιστοσελίδα;
Θέλετε να δημιουργήσετε μια ιστοσελίδα αλλά δεν ξέρετε από πού να ξεκινήσετε; Το πρόγραμμα δημιουργίας ιστοσελίδων μας είναι η τέλεια λύση. Εύκολο στη χρήση και με τη δυνατότητα προσαρμογής στις ανάγκες της επιχείρησής σας, μπορείτε να αποκτήσετε έναν επαγγελματικό ιστότοπο σε χρόνο μηδέν.
Create a Seamless Mobile User Experience
A smooth mobile experience for customers is essential for modern websites. With a high percentage of web users engaging with websites through their phones, it is more important than ever to design a website that looks great and functions properly on all mobile devices. Create a seamless mobile user experience by checking the responsiveness of your site with a variety of mobile devices, configuring the site to detect mobile users and serve the right content and size to their device, and optimizing the site for mobile speed and ease-of-use. This will ensure that no matter where customers access your website, they receive the same quality experience.
Make it Easier to Use
Redesigning your website can make it easier to use by streamlining navigation and providing clear information. A website redesign can give you a competitive advantage by updating the look, feel and content of the site. It can also create a better overall user experience by creating an intuitive navigation system with clear information and no dead-links or errors. Redesigning a website can increase online lead generation by making it easier for visitors to find the information they need. Additionally, a website redesign can make it more mobile-friendly and offer better performance for mobile users. Finally, a website redesign can help you stay up-to-date with the latest web design trends, ensuring users have a positive experience when visiting your website.
Optimize for Search Engines
One of the top 10 reasons for redesigning your website is to optimize for search engines. With so much competition online, it's vital to ensure that your website is up to date with the latest trends in web design and SEO. Having an optimized website will allow you to rise to the top of the search engine rankings, making it easier for potential customers to find you. Additionally, it ensures that your content is more attractive to search engines, resulting in more visibility and website traffic. By optimizing for search engines, you can reach more people, increase your brand recognition, build brand loyalty, and even boost your revenue.
Enhance the Look and Feel
Redesigning your website is an excellent way to spruce up the look and feel of your online presence. Enhancing the look and feel of a website can do wonders to engage visitors and establish a professional image. Whether you are looking to improve your existing design, add a fresh new look, or drive more sales, a website redesign can give your business the boost it needs.

Some ideas to enhance the look and feel of your redesigned website include picking a modern color palette, incorporating on-trend typography, optimizing images to load quickly, and making navigation easy. Additionally, using animation, video, and interactivity can bring your site to life, making it more engaging and dynamic.

Use your website redesign as an opportunity to focus on providing a great user experience while also telling your story through visuals. By making the user interface simple and clean, visitors will be able to quickly find what they're looking for. With a great user experience, you can expect to see increased conversion rates, better relationships with customers, and overall success for your business!
Improve User Engagement
As important as having an aesthetically pleasing website is, user engagement should take precedence. You want your website to not only look good, but also be user-friendly and intuitive. Improving user engagement can be done through thoughtful design decisions like creating customer pathways with smart navigation, optimizing look and feel of your website, and adding interactivity. Additionally, all of your website content should be up to date, optimized for SEO, and engaging. A website that has an easy-to-use interface, is visually appealing and engaging, and is full of relevant content is the key to creating an easy user experience and improving user engagement.
Integrate Security
When considering a website redesign, it is essential to also consider the website's security. A reliable security protocol is paramount in any ecommerce website. Integrating a secure platform, like a Secure Socket Layer (SSL), can protect customers' personal information, including credit card details. A secure checkout process is essential for customers to safely and securely enter their payment information and will build a trust for any business. Without this protection customers are likely to avoid the website, potentially resulting in a decrease in sales. Investing in a secure network is essential to any website redesign.
Provide a Better Connection with Social Media
A redesigned website provides the perfect opportunity to better connect with your target customers and build your brand. Establishing a solid connection with customers by engaging with them on social media platforms can be an important part of your website redesign process.

Stay a step ahead of your competitors and ensure your website is visible on social media sites. With a website redesign, you can create and combine important accounts, such as Twitter, Facebook, Instagram and others. Regularly updating your accounts with content encourages customer interaction and enhances customer service.

Additionally, when you are redesigning your website, add social media buttons to your site's design. This will give customers the chance to quickly and easily follow and share your content, furthering your relationships with existing and potential customers.

Make sure your website's design is fully optimized for the mobile experience as well. More than half of online visits will be from mobile devices by 2020, so you need to make sure your website design is tailored for smartphone and tablet usage. By integrating social media links on the top of your website, this will make it easier for customers to connect with you wherever they are.
Refresh Content and Provide Updated Information
Regularly refreshing content and providing updated information is a great way to keep your website's visitors engaged. Updating your website regularly can help visitors keep up-to-date with your offerings, special promotions and news. Doing this can also help your website rank higher in search engine results, as search algorithms usually give higher preference to websites which are regularly updated.

Another benefit of refreshing content and providing updated information is that it helps keep returning visitors to your website. Today's web users don't appreciate seeing the same content on their visits; when they come back to see new and interesting information, they come away with a positive experience and feeling of satisfaction.

Finally, refreshed content and updated information can help you build a stronger relationship with visitors. Visitors who are consistently presented with new and exciting content are more likely to become loyal customers as they will always know that they have something new to look forward to when they visit your website.
Deliver a User-Centric Design
Utilizing a user-centric design is essential when redesigning your website. This type of design puts the focus on the user experience and ensures that consumers can easily navigate through your website. It also prioritizes providing clear, concise messaging to help people understand what's being offered. Additionally, it's important to build in features that provide users with a better overall experience. These features could range from faster load times to making sure the most important content is presented first. Utilizing user-centric design will improve customer satisfaction and help to turn website visitors into customers.
Περίληψη
Websites are valuable tools, and an effective website starts with a well-designed plan. Redesigning a website helps keep up with digital trends, create a seamless mobile user experience, optimize for search engines, enhance the look and feel, improve user engagement and integrate security. Renewing content and providing updated information also helps achieve a user-centric design.