Improving SEO With Strategic Website Design
Implementing strategic website design is key to improving SEO. To optimize SEO, web pages need to be well-structured, use the right search engine friendly keywords and metadata, provide quality content, and have quick loading times. Additionally, the website should be easy to navigate, mobile-friendly, and integrate various media formats.
Πίνακας Περιεχομένων: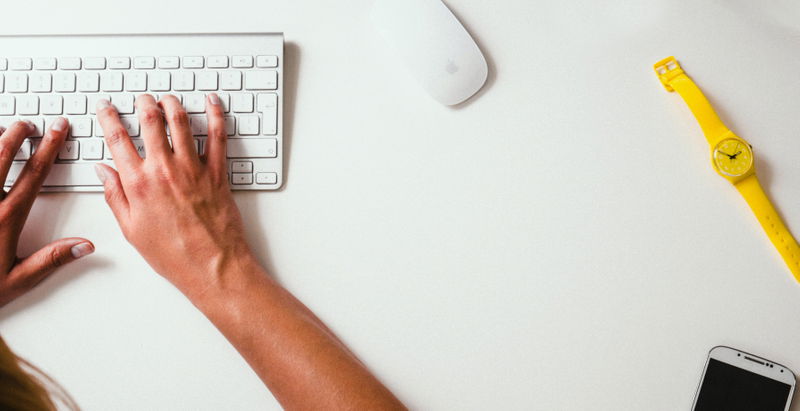 Understanding SEO
Search engine optimization (SEO) is an integral part of a website's success. It helps to increase organic traffic and boost visibility, allowing companies to reach more customers. Understanding SEO is key to improving a website's performance. Strategic website design is one of the most important aspects of optimizing a website for search engines.

By incorporating keyword research, optimizing titles and meta descriptions, and focusing on internal linking, businesses can improve their website's SEO. Additionally, creating content that is fresh, relevant, and shares expert insight will draw more website traffic. Doing so will increase visibility and grow the company's reach. Building a thoughtful and intentional website that utilizes SEO will help ensure a successful traffic flow.
Χρειάζεστε μία ιστοσελίδα;
Θέλετε να δημιουργήσετε μια ιστοσελίδα αλλά δεν ξέρετε από πού να ξεκινήσετε; Το πρόγραμμα δημιουργίας ιστοσελίδων μας είναι η τέλεια λύση. Εύκολο στη χρήση και με τη δυνατότητα προσαρμογής στις ανάγκες της επιχείρησής σας, μπορείτε να αποκτήσετε έναν επαγγελματικό ιστότοπο σε χρόνο μηδέν.
Developing a Structured Website
Developing a structured website is an important part of improving SEO with strategic website design. An organized site structure makes navigation easier for search engines and users alike. It enables the search engine to easily find, index, and display relevant pages on search engine results.

When creating a website structure, create a hierarchy of pages and how they relate to each other. It's recommended to have a small number of high-level pages and multiple layers of subpages. This helps keep users on the website and allows search engines to find the most important pages. Use category, tag, and archive pages to organize interesting and related content. This helps search engines better understand the content of your website and helps users find more relevant information.

Include keywords in the URLs of your web pages to give the search engine an idea of what the page is about. You can also use "breadcrumbs" to further guide the search engine.

Overall, developing a structured website is essential to improving SEO with strategic website design as it improves navigation for both users and search engines.
Search Engine Friendly Content
Search engine-friendly content is key to successful SEO. Content should be well-organized and easy to navigate, keywords should be strategically placed, and it should be optimized for search engine algorithms. Content should also load quickly and be mobile-friendly.

Additionally, when creating content, try to make sure it is relevant to the topic or keyword being targeted. This will help search engines identify and prioritize relevant and authoritative pages. Make sure to use high-quality images and videos to further boost engagement on the page and make it more likely to be indexed. Also, making sure to use links in your content to authoritative and relevant sources helps search engines better understand the content and more easily rank it.
Engaging Quality Content
Quality content is a key element of any successful SEO strategy. An effective website design should also include content that is engaging and relevant to your target audience. The content should be tailored to meet the needs of potential customers and appeal to search engine algorithms.

Quality content should provide interesting and informative information, which will help drive traffic to the website and help to increase search engine rankings. When choosing content, it is important to consider the topics and keywords that are likely to be popular with both the website's target audience and the search engine algorithms. Additionally, content should be regularly updated to ensure it stays current and relevant.

Quality content is essential for effective SEO and website design and should be a key part of any SEO strategy.
Fast Page Load Times
Page load times are an important factor when it comes to successful SEO. Websites that take too long to load can cause visitors to leave before the page is finished loading, resulting in a high bounce rate. To improve your website's search engine rankings and provide an optimal user experience, it is important to ensure fast page load times.

Optimizing page speed can help reduce latency and provide a better user experience. This can include reducing the size of images and other elements, caching pages and resources, removing unused scripts and code, or deploying a content delivery network (CDN). Optimizing page load times also helps to increase conversion rates and lower the number of abandonment due to slow loading pages.
Navigation and Usability
Navigation and usability are important factors for optimizing any website for SEO. A website should have intuitive and easy-to-use menus that make it simple for users to find what they're looking for. Furthermore, website content should be organized in a way that makes sense to the target audience. Navigation should be logical - pages should be linked together to make browsing the website enjoyable and effortless. Having search functions and guiding users through the website can also improve the overall user experience. All these elements play a role in good website design and increase the chances that a website ranking higher in search engine results.
Mobile Friendliness
Mobile friendliness is an integral part of any successful SEO strategy. With more and more internet users accessing content on their phones than ever before, it's crucial to ensure that your website is optimized for mobile devices. Your website should have a responsive design that automatically adjusts the page layout and content to fit different device sizes and resolutions. This will help ensure your website is easily accessible on a variety of devices and provide a better overall user experience. Additionally, Google's algorithms now factor in mobile-friendliness when ranking websites, so a mobile-friendly website could end up being your best way to improve your SEO and overall ranking.
Integrating Media Formats
Integrating media formats into a website design can be an effective way to improve SEO. Utilizing a variety of content types, such as text, audio, video, and images, can be a great way to capture a wider audience. A multi-media experience can be more engaging and add visual interest to the site. It can also increase the amount of time a user spends on the website, which will help to increase rankings. Additionally, using media formats can help to make the website more informative and increase relevancy for search engine algorithms.
Περίληψη
Developing a website designed with SEO in mind is essential for a successful online presence. Understanding SEO and implementing the appropriate elements are essential to ensure that web pages reach the desired audience, will be ranked higher on search engine results, and receive more potential online visits.