Top Online customer support solutions
Online customer support solutions have become a necessity in businesses of all sizes and types. Companies are now able to stay connected with their customers in real-time, offering support and assistance with significantly improved efficiency and cost-effectiveness. This article will provide an overview of the top online customer support solutions available and will cover the features and pricing of each.
Πίνακας Περιεχομένων: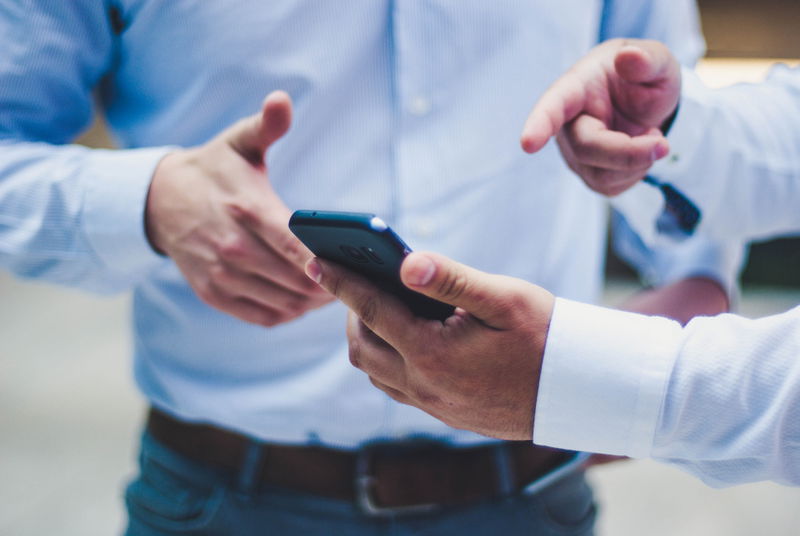 LiveChat
LiveChat is an online customer support solution that allows businesses to easily interact with customers on their website. It enables them to provide a personalized support experience with real-time communication. With LiveChat, customers can receive assistance right when they need it, allowing them to quickly get answers to their questions.

LiveChat also offers a range of features, including automatic greetings, automated chat routing, and live chat transcripts. This makes it easier for businesses to track and manage customer conversations. Additionally, LiveChat's integration with popular CRM platforms, email marketing services, and analytics tools help businesses create a more efficient and streamlined customer support experience.

Overall, LiveChat is an ideal customer support solution for businesses that prioritize convenience, efficiency, and personalization. It can help them to provide faster, more effective support for their customers.
Χρειάζεστε μία ιστοσελίδα;
Θέλετε να δημιουργήσετε μια ιστοσελίδα αλλά δεν ξέρετε από πού να ξεκινήσετε; Το πρόγραμμα δημιουργίας ιστοσελίδων μας είναι η τέλεια λύση. Εύκολο στη χρήση και με τη δυνατότητα προσαρμογής στις ανάγκες της επιχείρησής σας, μπορείτε να αποκτήσετε έναν επαγγελματικό ιστότοπο σε χρόνο μηδέν.
Intercom
Intercom is a customer support and messaging suite designed to help businesses quickly and efficiently manage customer inquiries. It offers a comprehensive set of tools that allow you to gather data, manage customer interactions, automate tasks, and more. The service also allows customers to quickly access support right from within your app or website. Intercom also provides a range of analytics tools, enabling businesses to better understand customer behaviour and trends. With Intercom, businesses can quickly build, launch, and manage seamless customer support experiences.
Zendesk
Zendesk has become one of the most popular customer support solutions. It provides a powerful and easy-to-use ticketing system as well as a full suite of customer engagement tools. Its customer relationship management (CRM) functionality is designed to help teams build relationships with their customers. It also offers enhanced analytics and reporting capabilities, including automated tagging and routing of tickets.

Zendesk is cloud-based, which makes it easy to integrate with other applications and scale to support the needs of growing companies. It also provides live chat and call center features such as a call center view, an IVR-based system, and an internal messaging system.

Overall, Zendesk is an excellent customer support solution for organizations that want to improve their customer engagement. With its intuitive user interface, it makes it easy for companies to deliver consistently high-quality service to their customers.
Desk.com
Desk.com is an online customer service software, designed for small and medium-sized businesses. It provides customer support teams with the tools to manage customer conversations through email, live chat and social media from one easy-to-use platform. Desk.com also has robust tools to track customer satisfaction, automate processes and assign incoming customer inquiries. The customer portal allows customers to access their account information, quickly resolve issues, create support tickets and collaborate with customer service agents on any issue. Desk.com also provides users with flexible pricing options and a long list of integrations with other customer service tools.
Freshdesk
Freshdesk is an online customer support solution with an easy to use platform and an extensive suite of features. It helps businesses handle customer service requests quickly and efficiently, providing them with great customer experience. Features such as ticketing system, self-service portal and knowledgebase, multi-channel support, analytics and reporting, multi-brand support, and more make it a powerful customer experience solution. It also comes with a great mobile app, allowing customers to contact your support team any time, from anywhere. Freshdesk also has powerful automation tools that can help businesses streamline their customer service operations. And by integrating with 3rd party applications, Freshdesk allows businesses to connect with customers through different channels.
HappyFox
HappyFox is an online customer support solution that offers a complete customer service package. It features customer support software, customer service tools, customer service technology, and more. With HappyFox, businesses can manage customer inquiries, provide technical support, provide customer feedback, monitor customer satisfaction, and identify and remediate customer issues. It also has integrated knowledge management capabilities, allowing customer reps to access customer information quickly. The software also comes with analytics and reporting features to track customer experience metrics and improve customer service over time. With HappyFox, businesses can create an effective customer experience and efficiently manage customer service operations.
JitBit
JitBit is one of the top online customer support solutions currently available. It provides a wide range of tools to help companies respond to customer inquiries quickly and efficiently. JitBit's ticketing system offers automated routing, help desk delegation, and automated answers to frequently asked questions. It also employs a knowledge base that allows clients to store information, documents, and files for easy access. Additionally, JitBit features customizable templates for customer emails, Salesforce integration, and real-time chat support. With JitBit, companies can provide personalized support to their customers, enabling better customer service, increased customer satisfaction, and improved customer retention.
Περίληψη
In conclusion, the right customer support solution can make a significant difference in customer satisfaction, loyalty and overall business success. Choosing the right platform for your business requires careful consideration of features, pricing and flexibility. Taking an in-depth look at each of the above solutions can help you make the best decision for your business needs.