Professional Services for Business Email
Choosing an email service for business is an important decision for any business's presence. From security to storage, the right email service provider can help a business communicate with customers, employees, and partners. Except for the usual big email providers like Google or Outlook, there are lesser-known services specialized for business. Here are the top business email services for 2021.
Πίνακας Περιεχομένων: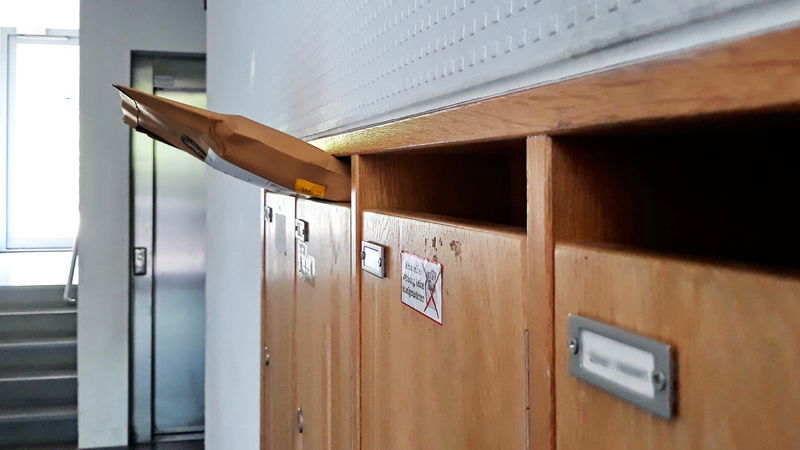 FastMail
FastMail is a professional email service for businesses seeking a trustworthy and secure platform for email communication. It offers several effective features such as spam blocking, email collaboration, Virus Scan, 24/7 live server monitoring, and more. With Easy-to-use and modern web interface, users gain access to professional tools such as business use encryption and workflow automation. FastMail also offers unlimited storage and emails which are highly secure and backed up regularly. Its user-friendly features make it the perfect choice for businesses of all sizes, whether they are just starting out or have been established for years.
Χρειάζεστε μία ιστοσελίδα;
Θέλετε να δημιουργήσετε μια ιστοσελίδα αλλά δεν ξέρετε από πού να ξεκινήσετε; Το πρόγραμμα δημιουργίας ιστοσελίδων μας είναι η τέλεια λύση. Εύκολο στη χρήση και με τη δυνατότητα προσαρμογής στις ανάγκες της επιχείρησής σας, μπορείτε να αποκτήσετε έναν επαγγελματικό ιστότοπο σε χρόνο μηδέν.
G Suite
G Suite t is a powerful tool that is designed to increase collaboration, improve communication and streamline productivity. It offers enterprise-class tools like Gmail, Docs, Sheets, Slides and Hangouts, which are all integrated and optimized to work seamlessly together. With G Suite, users can access their documents, spreadsheets and presentations from anywhere in the world and collaborate seamlessly with teammates and clients. As an added security measure, all data is backed up securely in the cloud and can be synced across devices. G Suite offers high levels of customization, allowing users to customize backgrounds, fonts, and folders to fit their needs. It also integrates with popular third-party services like Salesforce and Zendesk. For companies looking for reliable and secure business email services, G Suite is an excellent option.
Microsoft Exchange Online
Microsoft Exchange Online is a Microsoft cloud-based email service that makes it easy to collaborate and manage tasks from anywhere. It is trusted by businesses around the world as a secure and reliable platform for collaboration. Exchange Online provides advanced security, powerful compliance, and reliability for greater control and data protection. It also offers a suite of services, such as Outlook Anywhere, Mobile Messaging, Discovery and Recovery. With these services, users can benefit from enhanced mobility and discover insights faster. Exchange Online provides users with a range of options to improve their productivity and teamwork with features like shared calendars, task lists, and voice and conferencing services. Exchange Online also integrates with other Microsoft products such as Office 365, SharePoint and OneDrive. All this makes Microsoft Exchange Online one of the top professional business email services available today.
Rackspace
Rackspace Email offers advanced features such as file collaboration, audit trails, and a suite of business email options. Additionally, their security monitoring ensures that your emails are safe from cyber threats. The service also provides an easy-to-use interface with drag and drop functionality, so you can quickly and efficiently send and receive emails. You also have 24/7 support from the customer service team and a 99.9% uptime guarantee. Rackspace Email is a great choice for businesses that need a reliable and secure email setup.
Zoho Mail
Zoho Mail is a professional business email service for organizations of all sizes. Its features are designed to keep companies running efficiently and securely. It offers reliable spam and virus protection, secure account backups and fast email searches to help you discover the information you need quickly, and provides custom domain support so you can create personalized email addresses for your business. The service makes collaboration easy with features like task management tools and shared contacts and calendars. Lastly, Zoho Mail also provides foolproof privacy and data protection protocols for maximum email security.
Tutanota
Tutanota provides a secure and private email account for businesses, with strong encryption and a simple user-friendly interface. It also has a variety of features such as automatic encryption of all emails, calendars, contacts and files, searchable inboxes, and fast email forwarding. The service also supports multiple email domains and multi-language support, making it easy to use anywhere in the world. Its robust security features prevent cyber-attacks and protect user data from third-party access. All of these features make Tutanota an ideal choice for businesses looking for an email service.
Yandex Mail
Yandex Mail is a great tool for business email management. Offering a variety of features, it makes it easy for businesses to get started with their professional email service. It features an intuitive interface, powerful inbox management, an integrated Calendar/Contacts application, email customization options, and IMAP/SMTP support for easy connection to other email accounts. Organizations of all sizes can easily set up an unlimited number of accounts for an affordable, low monthly fee. It also offers the ability to share files securely, forward emails between different accounts, and easily manage contacts. Finally, Yandex Mail is fully integrated with popular programs like Microsoft Outlook, Thunderbird, and Apple Mail, making it easy to link and access business emails on the go.
Rainloop
Rainloop offers users an intuitive, modern and responsive graphical user interface, allowing business professionals to stay connected with their colleagues, customers and partners. It features a webmail client and works on existing web and mobile platforms, providing users with an easy and intuitive way to access their emails. Rainloop is equipped with powerful mail server protocols such as IMAP, POP3 and SMTP, allowing users to sync and retrieve emails. In addition, the service is compatible with any device and comes feature-packed to improve time management and communication between business users. Rainloop also offers encryption and spam filtering capabilities, providing secure communication and increased productivity, as well as privacy. Therefore, Rainloop is an excellent choice for businesses seeking an efficient, modern and professional email solution.
Περίληψη
Finding the right email service for business is an important step in optimizing a business's operations and getting maximum value out of every purchase. Except for the bigger names in the industry like Google or Outlook, there are many lesser-known email providers that are specialized for business.