The Benefits of Having a Professional Business Email Address
Having a professional business email address is more essential than ever when seeking long-term success. Not only will your business look more reliable with a professional email, but it can provide enhanced security, create a more positive online experience and make it easier to reach customers or collaborate with partners.
Πίνακας Περιεχομένων: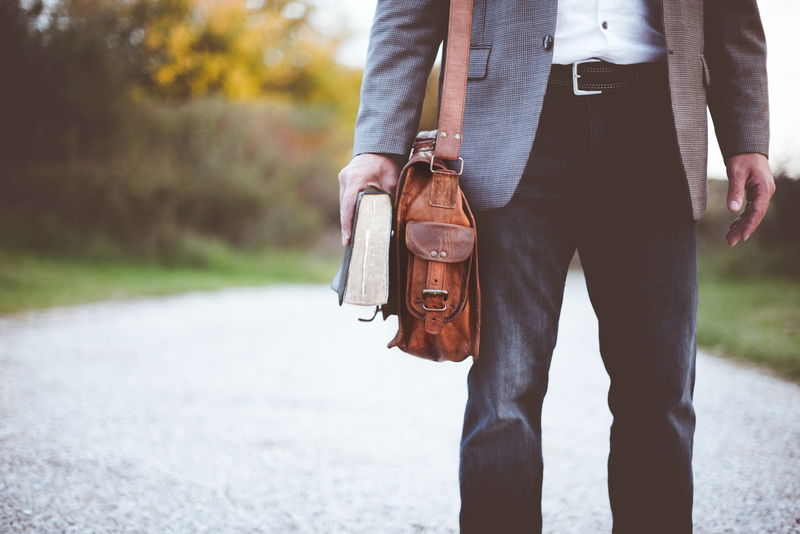 Benefit #1: Building Brand Recognition & Awareness
Having a professional business email address is a great way to build brand recognition and awareness. Having a domain name such as "companyname.com" allows you to create a recognizable and professional looking address for anyone who wants to contact you or your business. It also allows customers to remember your address easily. This can help to spread word-of-mouth about your business, as well as helping you stand out from competitors. Professional emails are also more likely to be taken seriously and reach the right people, increasing the chances of success for any business endeavor.
Χρειάζεστε μία ιστοσελίδα;
Θέλετε να δημιουργήσετε μια ιστοσελίδα αλλά δεν ξέρετε από πού να ξεκινήσετε; Το πρόγραμμα δημιουργίας ιστοσελίδων μας είναι η τέλεια λύση. Εύκολο στη χρήση και με τη δυνατότητα προσαρμογής στις ανάγκες της επιχείρησής σας, μπορείτε να αποκτήσετε έναν επαγγελματικό ιστότοπο σε χρόνο μηδέν.
Benefit #2: Increased Credibility & Professionalism
Having a professional business email address provides credibility and professionalism to a business. It helps customers to trust and have confidence in the business when they see a professional email address. Having a professional email address not only adds credibility and professionalism, but it also gives customers the feeling that the business is highly organized and reliable. This increased credibility and reputation can potentially lead to increased sales and more opportunities to grow the business. Additionally, a professional email address is a great way to demonstrate the business' commitment to its customers. It reflects an image of reliability and responsibility, and customers will be more likely to return and spread word of their experience with the business.
Benefit #3: Professional Email Address Availability
A professional business email address can significantly improve the overall impression of your business. Benefit #3 is the availability of an email address that looks professional and credible. Having a custom email address that clearly indicates the name of your business can help protect your brand from cyber attacks, phishing scams, and other forms of malicious activity. A professional email address looks more credible, increases trust, and enhances your professional standing in the eyes of your customers and peers. Furthermore, having a professional email address ensures that sensitive correspondence remains secure and separate from your personal accounts. Professional email is a great way to get your business noticed and build a strong base of customers.
Benefit #4: Enhance Security
Having a professional business email address can greatly enhance the security of your business. It's important to secure your data, and a business email address is the perfect way to do just that. It's much harder for hackers and scammers to access accounts created with a professional email address, and with multiple levels of security in place, it can be incredibly difficult to penetrate something so intricately designed. With secure encryption and powerful secure systems, you can rest assured knowing that your information is as safe as possible. Plus, all messages sent through a professional business email address are usually scanned for malware, viruses, and other threats.
Benefit #5: Streamline Communications
Having a professional business email address can help streamline communications. You can use automated systems, such as newsletters and appointment reminders, to quickly keep all of your clients informed. Moreover, using a single address for all correspondence eliminates the need to manage multiple accounts and can help maintain a degree of professionalism. Employees who use different email addresses for business and personal contacts also benefit from increased privacy and security. A professional business email address helps prevent communication breakdowns and keep all of your contacts organized.
Benefit #6: Integration & Networking with Partners
Having a professional business email address makes it easier to build a network of partners. It increases your visibility on the web and gives potential customers and partners the ability to connect with you. It's also beneficial to differentiate professional communication from personal communication, ensuring that clients and customers are able to reach you in a professional manner.

Integrating with existing partners is also easier when you have a professional business email address. This helps to further strengthen your connection and trust with existing partners allowing for better collaboration. With a professional business email, customers will know that information will be secure and confidential. Additionally, potential partners can be quickly identified, leading to increased business opportunities.
Benefit #7: Improved Mobile Communication
A professional business email address also contributes to improved mobile communication. When employees access their work emails on their mobile devices, they have the flexibility to remain connected no matter where they are located. With an organized email address, employees have the capability to conduct business with customers and colleagues while away from the office and even while on the go. By having one consistent email address associated with a business, customers and colleagues have the assurance that messages are completely secure and confidential, since the email address can be tied to a company's internal security protocols. Improved mobile communication is an added incentive for businesses that consider using a professional business email address.
Benefit #8: Optimize Campaigns & Networking
Having a professional business email address is a great way to optimize campaigns and networking. With the ability to use your own domains, you can easily create customized, branded emails that will make it easier for potential customers and networking contacts to know who they're dealing with. Customizable templates for common marketing and networking activities like introducing your business to a new contact, soliciting feedback, or even just simply staying in touch can be created and saved for easy access. This means you can quickly, conveniently and professionally reach out to your target audience without worrying about spending too much time, effort, or money on communications.
Περίληψη
Having a professional business email address is a great way to add an extra level of trust and professionalism to your company. You can benefit from improved security, streamlined communications, and better integration. A professional email will ultimately help to build brand recognition, provide a better customer experience, and help you to reach customers and business partners.