Tips for Your Startup
Starting a new business can be a daunting process. Fortunately, there are helpful tips from experts in the field to get startups up and running. These expert tips cover everything from legal advice to marketing strategies and much more.
Πίνακας Περιεχομένων: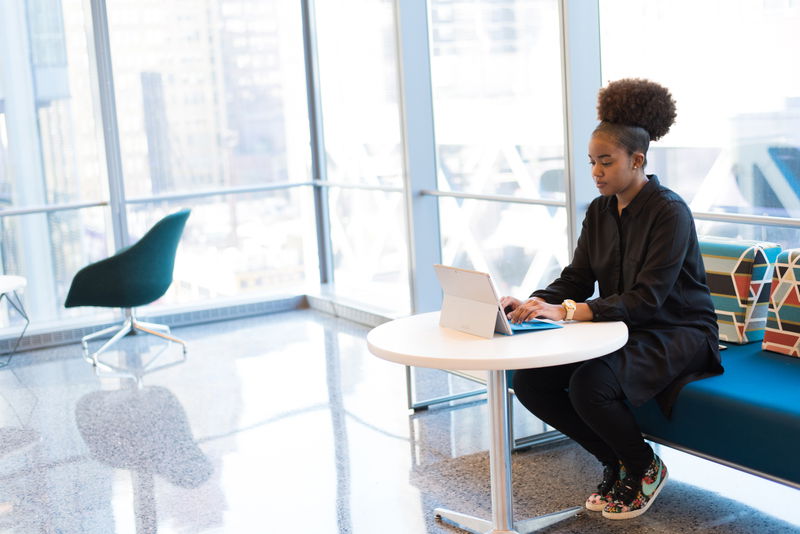 Do Your Research
Do some research before starting a business to ensure your success! Look into the local laws that govern your business, read books and articles, research the competition and ask advice from experts in the field. Knowing what hurdles you may face ahead of time can save you time, money and headaches down the road. Also, make sure you understand the market you're entering and what your customer base looks like. Have a clear vision and understanding of your product and how to target, market and promote it. Being prepared and knowing what's to come is key!
Χρειάζεστε μία ιστοσελίδα;
Θέλετε να δημιουργήσετε μια ιστοσελίδα αλλά δεν ξέρετε από πού να ξεκινήσετε; Το πρόγραμμα δημιουργίας ιστοσελίδων μας είναι η τέλεια λύση. Εύκολο στη χρήση και με τη δυνατότητα προσαρμογής στις ανάγκες της επιχείρησής σας, μπορείτε να αποκτήσετε έναν επαγγελματικό ιστότοπο σε χρόνο μηδέν.
Securing Financing
Secure financing is a crucial step for startups. Whether you're looking for venture capital, a loan, a line of credit, or something else, it's important to know your options and plan strategically. Make sure to research the financing landscape, identify potential investors, and craft an effective pitch. It's also important to prepare your business plan, financial statements and other materials to present to potential lenders. Additionally, many startups and small businesses can access federal grants and loan guarantees aimed at helping new businesses. In any case, it's essential to have a firm understanding of the terms of financing and ensure that the terms are suitable for your business.
Choose the Right Business Structure
When choosing a business structure, it's important to consider the legal and financial implications of each option. Sole proprietorships and partnerships have fewer reporting requirements and cost less to set up. However, they do not provide any personal legal protection, and the business owner is liable for all debts and liabilities.

Corporations and limited liability companies (LLCs) provide more personal legal protection, as they are separate legal entities from their owners. These business structures also offer more potential tax advantages when filing taxes. However, they are more complicated to set up and require additional paperwork.

It's important to research business structure options and consult with an accountant or other financial advisor to determine which structure is best for your business. Knowing the legal and financial implications of each structure will help you choose the right one for your business.
Obtain Business Licenses & Permits
When starting a new business, it is important to make sure you obtain the proper licenses and permits required in your area. Failure to do this can result in penalties, so it is important to be aware of the regulations in your jurisdiction. Some permits, like a business tax registration, are issued on a local level while others, like an employer identification number, are obtainable at the federal level. Additionally, depending on the type of business you are starting, you may need to register with additional agencies or obtain special operating licenses. It is important to check with your local Small Business Administration or the US Department of Commerce for specific requirements.

Make sure to research any taxes, fees, financial reporting or insurance that you may need to purchase. Lastly, some businesses may be subject to review and approval by government entities or industry organizations. Familiarize yourself with all of the regulations that apply to your new business and make sure to obtain the necessary licenses and permits to comply with them.
Networking Through Professional Organizations
Networking through professional organizations can be an invaluable tool for new businesses. It can help connect businesses to established professionals who can provide invaluable advice and guidance. Additionally, most professional organizations host networking events where business owners can meet potential partners, vendors, and other like-minded individuals in their relevant industries.

Furthermore, professional organizations can also help new businesses make their mark on the industry in other ways. For example, many professional organizations offer marketing and educational opportunities for their members. This can be beneficial for new businesses because it's an easy way for them to build credibility with their target audience and gain more visibility within their industry.

Ultimately, joining professional organizations and taking advantage of what they have to offer is a great way for new businesses to benefit from the collective expertise and resources of the group. There are plenty of networking and promotional opportunities to take advantage of, so don't miss out!
Advertise Your Business
Advertising is one of the most important parts of launching and sustaining a successful business. Whether you are just starting out, or have been in business for years, advertising can help you get your message to potential customers, increase brand recognition, and establish yourself in the marketplace. There are a variety of ways to advertise your business, from online promotions, to print and outdoors, to radio and television. Identify the channels that will best reach your target audience and allocate a budget for each one. Devote resources to developing a strong brand, and create engaging and memorable campaigns. When advertising, remember to be persistent, track your results, and adjust your approach to optimize results.
Maintain the Proper Records
Maintaining the proper records is a critical element in running a successful business. Having an accurate and up-to-date record of your business's financial transactions helps you save time and money, avoid costly mistakes, and makes it easier to secure financing.

The documents necessary for maintaining proper records will vary depending on the size and type of business, but some of the most important documents to keep track of include bank account statements, check registers, income and expense records, receipts, journals, and ledgers.

Proper records should also be stored and updated regularly. You should store important documents securely, like tax returns, bank statements or other financial documents. All stored documents should also be backed up on a secure and reliable online server, hard drive or cloud service.

If you need help, don't be afraid to hire an accountant to help manage the financials of your business. Seeking professional guidance can often be the difference between success and failure.
Seek Help from Business Consultants
Establishing a successful business takes more than a great idea and smart marketing. Business owners should invest in seeking advice from business advisors and consultants, who can help them make the right decisions during the critical early stages of a business. These knowledgeable professionals can help identify potential problems, as well as suggest innovative strategies that can lead to market and financial success. They can advise on specific areas, such as accounting, taxes, legal issues, marketing and finance, as well as provide more general guidance. Moreover, since their focus is on producing results, business advisors and consultants can often point out opportunities that the business owners may not be aware of. Investing in consultative support in the early days can save a business owner time, money and headaches down the road.
Περίληψη
Creating a new business can be a daunting task. Following the advice and tips from experts in the field can help ensure success. These expert tips cover everything from legal advice to marketing strategies and more.