Managing and Monitoring Social Media in the Workplace
Social media is an important communication tool in the workplace, with many benefits to maximizing efficiency, boosting morale, and increasing productivity. However, social media can also be used to post inappropriate content or distract from work duties. Managing and monitoring social media usage in the workplace is important for maintaining workflow and professionalism.
Πίνακας Περιεχομένων: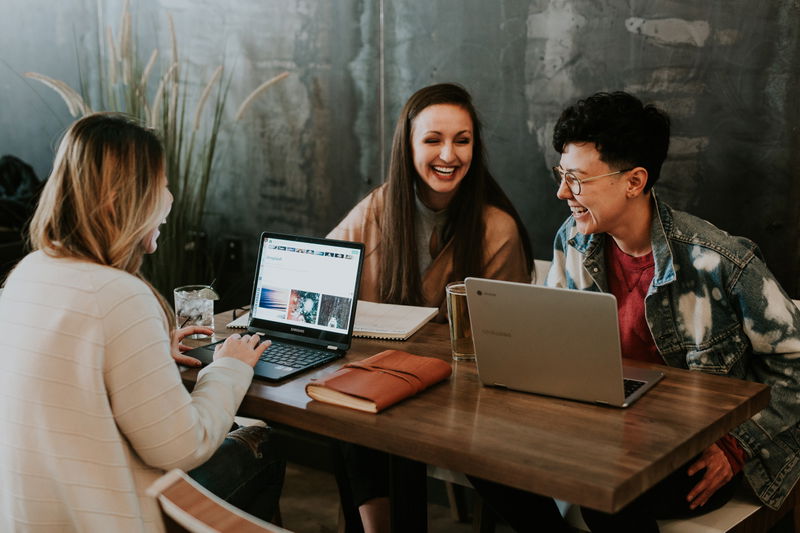 Understanding the Guidelines
Understanding the guidelines for managing and monitoring social media in the workplace is key to having a successful and effective policy. Establishing clear expectations of employee use of social media must be communicated to all staff, as well as any rules and regulations which must be followed. Companies should also set out clear consequences of any misuse of these platforms.

It is important to monitor social media usage to ensure employees are behaving in a way which reflects the company's corporate image and values. Companies can utilise monitoring tools to keep track of activity on social media networks in order to detect any inappropriate behaviour or use.

Finally, it is important to provide employees with support and guidance about using social media both for recreational and work-related purposes. Providing an introduction to the guidelines, setting out the acceptable use of social media and offering advice on how to handle any sensitive issues should form part of the training plan for any new staff.
Χρειάζεστε μία ιστοσελίδα;
Θέλετε να δημιουργήσετε μια ιστοσελίδα αλλά δεν ξέρετε από πού να ξεκινήσετε; Το πρόγραμμα δημιουργίας ιστοσελίδων μας είναι η τέλεια λύση. Εύκολο στη χρήση και με τη δυνατότητα προσαρμογής στις ανάγκες της επιχείρησής σας, μπορείτε να αποκτήσετε έναν επαγγελματικό ιστότοπο σε χρόνο μηδέν.
Maintaining Open Communication
Open communication between employees and management is essential when managing and monitoring social media in the workplace. Open and clear communication between teams and managers ensures that everyone is on the same page about objectives and goals.

Managers should strive to create an environment of trust and transparency between all parties. Encourage employees to share their thoughts and ideas and to provide feedback. This information can be invaluable in understanding how the company is managing its social media presence, as well as how it can be improved.

Open communication will ensure that social media activities are successful and that everyone is working together to achieve the same goals.
Managing Personal Accounts
Managing personal accounts is important when it comes to managing and monitoring social media in the workplace. Every employee should have their own personal account which is distinct from the organization's official accounts. Clear policies should be created to ensure that employees use personal accounts in a responsible manner.

Employees should be aware of what content is considered appropriate for their personal accounts and the business's official ones. Any content which could be seen as prejudicial to the organization's values or brand image should be avoided. Additionally, workplace gossip and unfounded criticism should not be shared online.

Personal accounts can often be used as a platform through which to engage with users and as such, should be treated as an extension of the workplace. Clear guidelines should be followed so that these accounts represent the organization in a professional and beneficial way.
Limiting Access During Working Hours
Limiting access during working hours is an important part of managing and monitoring social media in the workplace. Employers can utilize tools such as content blockers, website management tools, and even Social Media Management Systems to limit employee access to specific websites, including social media sites like Facebook, Instagram, and Twitter. This helps to prevent misuse of work resources as well as irresponsible postin by keeping employees focused on their assigned tasks during work hours. Additionally, software tools can also be used to monitor employee use of these sites and alert management to any anomalous or suspicious activity. By enforcing restrictions during working hours, employers can ensure that social media use by employees is done in a safe and responsible manner.
Positioning Leadership to Monitor
Leadership plays a key role in the successful management and monitoring of social media in the workplace. Setting clear expectations from the start regarding the types of posts and interactions that are acceptable, is essential. By creating a social media policy that leaders clearly communicate and enforce, it becomes easy to monitor employee activity when using social media.

Leaders should also position themselves as innovative thought-leaders, creating a supportive environment to allow employees to express their opinions honestly and respectfully. Regularly engaging with employees in real conversations and dialogues, while using social media, can help set the tone and the standard for a positive and productive work culture.

Finally, leaders should be aware of their own social media usage – setting a positive example by demonstrating a professional presence and respectful communication on their own accounts. Through effective monitoring and leadership, employees can use social media in the workplace to increase productivity and collaboration.
Providing Training for Employees
Training employees on social media use in the workplace is essential. It provides them with the necessary knowledge to manage and monitor the platform strategically. To ensure the safety and effectiveness of their social media presence, employers must provide a comprehensive training program. This should encompass how the platform works, a code of conduct, the organization's policies, performance expectations and more. Employers should also offer ongoing support and guidance, working with their teams to establish best practices and be proactive about staying current with ever-evolving social media trends.
Using Automated Solutions
Managing and monitoring social media in the workplace can be a time consuming and strenuous task. To make the task easier, automated solutions may be considered. Automated solutions allow companies to easily monitor their social media accounts and manage their social media presence. Automation also helps to streamline processes, saving valuable time and resources. Automation solutions include customer service bots that can quickly and accurately answer customer inquiries, provide information, and even recommend products or services. Additionally, automated solutions can offer an organization an overview of their customer interaction by providing analytics on a per post basis. Automated solutions provide employees the opportunity to focus on the growth and promotion of the company's brand, rather than the day-to-day maintenance of social media accounts. This allows for increased productivity and improved engagement with customers.
Περίληψη
Managing and monitoring social media use in the workplace is crucial for a productive, successful workplace. By implementing clear guidelines, maintaining open communication, and providing rewards, employers can successfully manage and monitor social media to its fullest potential in the workplace.