Making the Most of Remarketing with PPC
Remarketing campaigns with PPC are an effective way to target customers who have interacted with your brand in the past. These campaigns allow you to customize your message and reach potential customers who are more likely to convert. Through careful strategizing and tracking, businesses can maximize their remarketing campaigns and receive a higher ROI.
Πίνακας Περιεχομένων: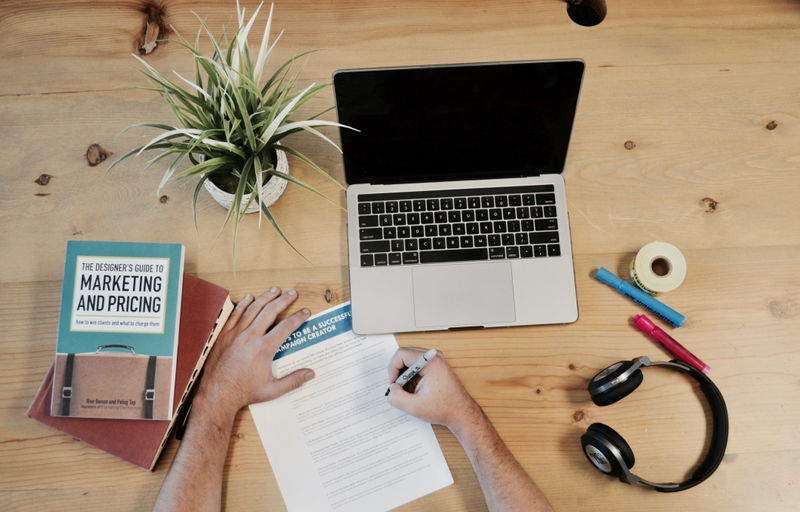 What is Remarketing?
Remarketing is a PPC marketing tactic that allows you to reach out to people who have previously interacted with your business or website. When a user visits your website, your company stores their data in a remarketing list. Later on, you can target those users with highly customized, ads tailored to them. Remarketing provides invaluable insights into customer behavior, from what pages they looked at to what products they ended up buying. Remarketing is an effective tool for driving conversions, brand awareness, and customer loyalty.
Χρειάζεστε μία ιστοσελίδα;
Θέλετε να δημιουργήσετε μια ιστοσελίδα αλλά δεν ξέρετε από πού να ξεκινήσετε; Το πρόγραμμα δημιουργίας ιστοσελίδων μας είναι η τέλεια λύση. Εύκολο στη χρήση και με τη δυνατότητα προσαρμογής στις ανάγκες της επιχείρησής σας, μπορείτε να αποκτήσετε έναν επαγγελματικό ιστότοπο σε χρόνο μηδέν.
Creating Relevant Offers
Creating relevant offers is a key step to making the most of remarketing campaigns with PPC. Here are some tips for creating offers that will help increase the click-through rate of remarketing ads:
Prioritize the user experience. Offers should be timely, valuable, and relevant to the consumer.
Focus on building trust with loyal customers, and creating long-term relationships that will yield higher retention rates.
Include discounts and other special offers to entice customers. Take time to review past campaigns to identify what types of offers motivated customers to click on ads.
Make sure the offers are clearly visible in the remarketing ad. This will help ensure that everyone is seeing the offer you're presenting.
Test different variables like headline, call-to-action, offer, and creative to figure out what works best.
Create exclusivity to entice customers to act quickly. This can be done through limited time offers – like 'today only' or ' limited-time offer'.
Finally, ensure the landing page UX matches the one created in the ad. This will help ensure a better conversion rate.
Targeting Your Ads
Targeting your ads for a remarketing campaign can be an essential component for the success of your PPC campaign. Utilizing the different targeting methods available will allow you to focus your campaigns on the users that have already interacted with your brand, creating personalized ads tailored to their specific journey. Targeting can be done by user type, device, traffic source, and location, giving you the ability to create different types of customer segments and shape your ad to specific customer needs. With proper targeting and creativity, you can raise brand awareness, increase conversions, and capitalize on new customer opportunities.
Segmenting Your Audiences
Successful remarketing campaigns start with segmenting your audiences. Taking the time to identify different audience segments can help you produce more targeted and effective campaigns. By segmenting your audiences, you can focus your message on the right people at the right time, improving the performance of your remarketing campaigns.
When segmenting websites users, you want to consider a variety of qualities such as their demographics, interests, purchase journey, and technology used. You can also segment based on action or behavior, such as the page they viewed, how often they visit your site or the products they've purchased.
With PPC remarketing, you can also segment your audience based on the ad that they click. You can even segment users in different stages of their purchase journey, targeting each group differently with tailored content.
By segmenting your audiences, you can create more detailed campaigns and target users more accurately. Doing so helps you create more effective and profitable campaigns.
Analyzing Your Results
Analyzing your results is key to making the most of your remarketing campaigns with PPC. Once you have implemented your remarketing campaigns, it is important to track and measure key metrics and KPIs to measure the success of your campaigns. Review your bidding strategies to ensure you are targeting the correct audience with the correct message and budget. Analyze your conversion rate for each campaign to make sure you are tracking your ROI and maximize the efficiency of your campaigns.
Update your campaigns regularly to ensure you are always reaching the most relevant people with the most effective message. Make sure you observe trends within the data and adjust your remarketing campaigns accordingly. With proper tracking, analysis, and optimization you will be sure to maximize the potential of your remarketing campaigns with PPC.
Testing Different Strategies
Testing different strategies is essential when remarketing through PPC. Running A/B tests can ensure the best possible results. It is important to try several variations of a campaign, such as different ad copy, images and call to action, to gauge their effectiveness. Continually refining your campaigns with small changes can improve the efficiency and help you maximize your ROI. Additionally, it is important to split test bids, audiences and ad placements to determine which option works best. Be sure to review the performance of each strategy and adjust accordingly. With the right strategy and regular testing, you can see major gains in your remarketing campaigns.
Focusing on Quality Leads
Remarketing campaigns with PPC can help you make the most of your marketing budget. An important key to successful remarketing campaigns is focusing on quality leads. When you focus on quality leads, you will be able to target your marketing resources more effectively, ensuring that you achieve results.
Key elements of focusing on quality leads include researching target markets, understanding user behavior, and analyzing the data to identify potential customers. It is important to understand the needs, wants, and behavior of potential customers so that you can create tailored messaging that resonates with them. Additionally, you should track the performance of your campaigns so that you can adjust them if they are not yielding desired results.
By following these steps and focusing on quality leads, you can make the most of your remarketing campaigns with PPC. You will be able to target the right people with the right message, helping to ensure that you get the best possible results.
Περίληψη
By implementing remarketing campaigns with PPC, businesses can make their campaigns more successful by optimizing their ads, targeting their ads, segmenting their audiences, analyzing their results, testing different strategies, and focusing on quality leads.