Elements that Make a Great Wedding Website
A great wedding website provides valuable information to guests and enables couples to share the details of their special day. Factors such as design, presentation, photos, and features are important elements that make wedding websites stand out. The website should be engaging, organized, and easy to use or navigate. Creating a wedding website takes time and effort, so couples should make sure it's a reflection of their event and special day.
Πίνακας Περιεχομένων: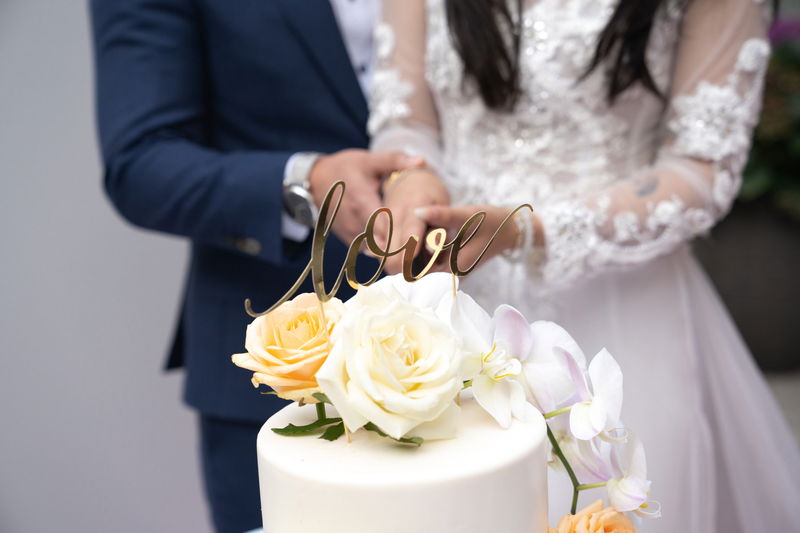 Color and Design
Color and design are essential elements to making a great wedding website. Using the right colors and designs can help set the tone for your special day and give your guests a visual representation of what to expect. When choosing colors for your wedding website, think of colors or color palettes that represent your special day and the relationships between you and your beloved. Research popular color palettes and find out which ones resonate best with your wedding website's overall theme and message.

For design, experiment with various shapes, patterns, and layouts to create a unique and interesting look. Incorporate elements of weddings, such as rings, flowers, or invitations, to give your wedding website a personal touch. Make sure there is enough spacing between photos, text, and other elements so that everything stands out and looks cohesive. Keeping a consistent design throughout your website will create an aesthetically pleasing look that your guests will appreciate.
Χρειάζεστε μία ιστοσελίδα;
Θέλετε να δημιουργήσετε μια ιστοσελίδα αλλά δεν ξέρετε από πού να ξεκινήσετε; Το πρόγραμμα δημιουργίας ιστοσελίδων μας είναι η τέλεια λύση. Εύκολο στη χρήση και με τη δυνατότητα προσαρμογής στις ανάγκες της επιχείρησής σας, μπορείτε να αποκτήσετε έναν επαγγελματικό ιστότοπο σε χρόνο μηδέν.
Photos and Video
Photos and videos of your wedding events add a touch of flair and personality to a wedding website. Displaying beautiful photos of your wedding and the fun that everyone had can be one of the highlights of your site. If you're having a live-streamed wedding, incorporating a video player will allow your guests to watch and participate in your special day.

Additionally, videos are a great way to capture and share speech clips or snippets from the day. Using high quality camera equipment to record important events and speeches can add a personal feel to the website. Videos will make it easier for your guests to feel connected and give the website a more lively and interactive feel. Investing in the right equipment to capture great photos and videos is an important element in making your wedding website stand out.
Informational Content
Informational content will help keep guests well informed on all the wedding related events, such as the ceremony time, reception details, dress code, and more. It also gives guests the chance to learn more about the happy couple, such as their story and how they ended up together. Additionally, informational content should also include details about any pre- and/or post-wedding events and directions to the venue. By providing guests with all of this information, a wedding website can set the tone for the event and ensure an enjoyable and hassle-free experience for everyone.
Accessibility
The digital age makes it easier than ever to make sure your wedding website is accessible to everyone. Use web accessibility standards to ensure people with disabilities can access your wedding information.
Tips include:
-Format your names, date, location and website into text for easy reading.
-Avoid using design elements or colors that could conflict with visitor's visual accessibility needs.
-Include contact information in case visitors have any additional questions.
-Test the website with a variety of operating systems and browsers.
-Include an option to increase or decrease text size and use larger fonts for added legibility.
-Include high-contrast versions of images so that visitors with vision impairments can better appreciate the visual elements of your website.
Navigation
Navigation should be easy to understand on a great wedding website. Make sure all the important information is organized in a way that is easy for guests to find. Include a menu bar and/or drop-down links to different parts of the website so people can quickly and easily find what they're looking for. Additionally, create a page dedicated to giving clear instructions on how to find the wedding venue, what time to arrive, and any special instructions guests might need to get there. This will save time, confusion, and frustration for everyone involved.
Interactivity
Interactivity is a key element when it comes to creating an enjoyable and memorable wedding website. Being able to interact with your guests when they visit your website is not only fun, but a great way to keep the site engaging. Consider offering interactive games such as quizzes, polls, and trivia related to the wedding. Games like these can be easily designed with a builder and provide insights into what your guests want for the event. Additionally, a live blog or message board allows attendees to provide feedback and comments about the upcoming celebration. This interaction allows guests to feel involved and connected to the couple's wedding.
Wedding Registry
Wedding registries are a great way for couples to provide necessary items for their guests to help them celebrate the occasion. Having an easy-to-use registry on your wedding website can help guests to find the perfect gift for you and make sure you have the equipment and items you need for your special day. Consider linking your registry to a website like Amazon or Bed Bath and Beyond, so that it's easy for your guests to purchase items directly. Make sure to list a variety of sizes and price points on your registry, so that everyone can find something to give. Additionally, thank your guests for their gifts and provide them with an address to which they can send the items right away. A wedding registry can provide couples with the special gifts they need while also taking some of the burden off of the guests.
Περίληψη
Creating a wedding website that stands out from the rest requires thought and effort. Factors such as design, presentation, photos, video, content, accessibility, navigation, interactivity, special touches, and wedding registry are essential elements that make a great wedding website. Having all these factors will create an amazing way to share a special day with loved ones near and far.