Effective Content Types for Content Marketing
Content marketing is the practice of creating valuable content on a consistent basis to engage users and build relationships. Different content types make this practice effective, including blog posts, guides, ebooks, videos, infographics and webinars.
Πίνακας Περιεχομένων: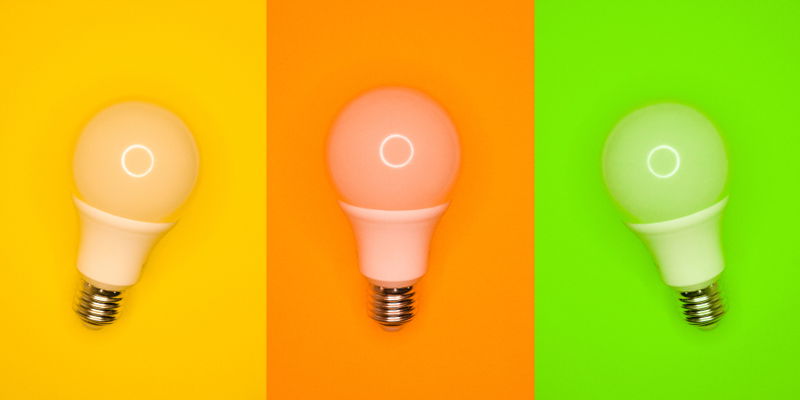 What is Content Marketing?
Content marketing is a type of digital marketing that focuses on creating and sharing content that attracts, attracts, and engages an audience. It typically involves a combination of content creation and distribution strategies, such as online articles, videos, blogs, podcasts, and other digital strategies. Content marketing is an important part of any digital marketing strategy and can help build brand awareness, increase traffic and engagement, and generate leads. Effective content types for content marketing include blogging, videos, e-books, whitepapers, and infographics.
Χρειάζεστε μία ιστοσελίδα;
Θέλετε να δημιουργήσετε μια ιστοσελίδα αλλά δεν ξέρετε από πού να ξεκινήσετε; Το πρόγραμμα δημιουργίας ιστοσελίδων μας είναι η τέλεια λύση. Εύκολο στη χρήση και με τη δυνατότητα προσαρμογής στις ανάγκες της επιχείρησής σας, μπορείτε να αποκτήσετε έναν επαγγελματικό ιστότοπο σε χρόνο μηδέν.
Types of Content for Content Marketing
Content marketing is a powerful way to engage customers and reach new audiences. There are many different types of content that can be used for content marketing, from blogs and articles to videos, podcasts and infographics.

Blogs and articles are some of the most popular forms of content marketing. They help to create an educational, engaging and informative environment for readers and give businesses the opportunity to establish themselves as an authority in their industry.

Videos are an effective form of content because they are shareable and easy to understand. They are great for breathing life and energy into an otherwise static topic.

Podcasts are an excellent way to reach a wider audience with interesting topics. They are easy to consume and make for great conversation starters.

Infographics are incredibly effective at communicating complex information quickly and easily. They are highly shareable and help bring meaning to data-heavy topics.

Content marketing plays an increasingly important role in businesses' marketing strategies. Utilizing the right types of content can help to capture the attention of your audience and drive high-quality leads.
Blogs
Blogs are an essential content marketing tool, as they serve as an informative and engaging way to connect with your target audience. Blogs provide a platform to convey your brand message in an informative and creative way, helping to establish and maintain relationships with customers. When creating content, consider the interests and needs of your target reader to draw in and retain their attention. Maximize the effectiveness of your blog posts by utilizing multimedia, such as video or audio, to provide a more visual and interactive experience. Additionally, don't forget to include a call-to-action to help convert blog readers into customers. By maintaining an active blog, you can ensure that your content is seen and shared, which will ultimately drive increased visibility and enhance your content marketing efforts.
Guides
An effective content type for content marketing is guides. Guides are an effective way to provide useful information about a topic in an organized manner. They often explain how to do something step-by-step, or provide in depth information about a certain product or industry. By providing guidance on how to effectively use a product or service, they can provide valuable information as well as create loyalty and brand awareness. As a bonus, they also provide a natural way to link to other resources, increasing the number of pages that search engines can index. Furthermore, guides can be used across multiple content marketing platforms, such as website pages, blog posts, email newsletters, and social media. Including a variety of content types in your content marketing strategy is a great way to engage customers, and guides are a great way to begin.
Ebooks
Ebooks are an effective content type for content marketing due to their long form and quality visuals. Ebooks have the potential to develop brand loyalty by providing qualities that other content formats may not have. They provide quality content in a comprehensive manner, highlighting a company's comprehensive understanding of a topic and their reliable source of information. Ebooks can be used to educate potential customers on a set of products or services, offering in-depth information that may be difficult to find elsewhere. Additionally, eBooks can be easily accessed and shared on multiple platforms, making them ideal for widespread distribution and achieving maximum impact.
Videos
Videos can be an effective form of content marketing, as they have a wide reach and can help to boost engagement with a product or service. Videos enable viewers to see, hear and understand a product or service in a new and interesting way. They are easier to remember than text-based content, which makes viewers more likely to take action. Videos can also be used to increase brand awareness, as viewers are more likely to remember a brand which has featured in a video. Additionally, if a video is shared, it can reach a much wider audience than text-based content and increase engagement. In order to successfully use videos in content marketing, businesses should ensure that their videos are high quality and engaging, and target them to their key demographic. Video marketing has the potential to be a very powerful marketing tool.
Infographics
Infographics are a great content type for content marketing. Infographics offer a visual way of quickly conveying complex ideas and concepts, using charts and other visuals. This type of content provides a valuable service – visual storytelling – that can help to engage and inform readers. Infographics are easy to share, attract attention, and generate backlinks, making them one of the most effective content types for content marketing. Additionally, they have a high potential to go viral, thus increasing the reach and visibility of a brand.
Webinars
Webinars have a number of advantages in content marketing. They offer a great way to share information as a comprehensive and comprehensive presentation, which allows for detailed explanations and demonstrations. They also allow for interactive elements; for example, polls or Q&A sessions, which can help engage the audience. In addition, webinars are easy to share and promote due to their video content, providing the opportunity to reach a greater online audience. Furthermore, webinars can be used to create an intimate atmosphere, offering an exclusive sense of engagement to those attending.
Περίληψη
Content marketing is used to build relationships with users by creating valuable content on a consistent basis. Different content types can be used in content marketing, such as blog posts, guides, ebooks, videos, infographics, and webinars.