Critical Basics When Starting a New Small Business
Starting a new small business is a process involving researching the right industry, ensuring the right legal structure, developing a business plan, and choosing the right technology and equipment. Securing initial capital and finding the right location and employees should also be planned. Understanding the industry, competition, and target market is a must.
Πίνακας Περιεχομένων: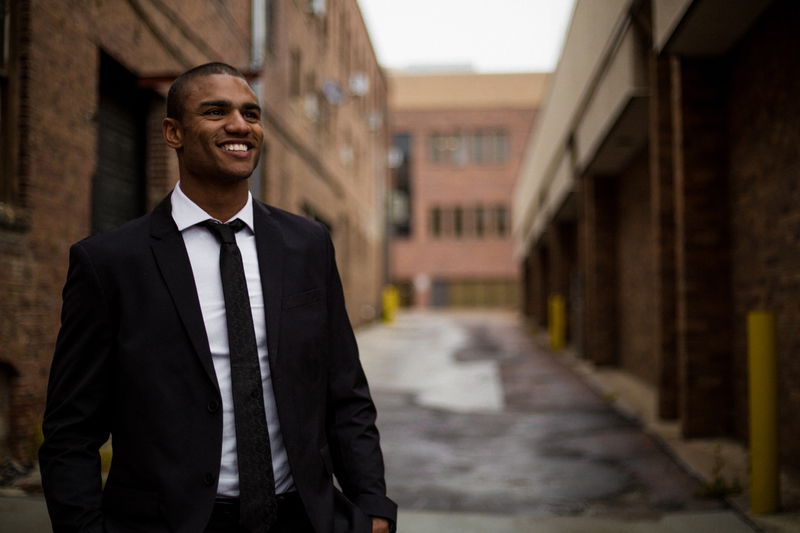 Research the Right Industry
Researching the right industry before starting a new small business is critical. Knowing the ins and outs of the industry you plan to serve is key to long-term success. It's important to understand the competitive landscape, market potential and current trends in order to assess your potential success.

Take time to research existing products and services, current trends and potential customers. Conduct surveys and look into potential opportunities to create a competitive advantage or capitalize on an emerging industry trend. When entering a new industry, it's important to do your due diligence and question those who are already established in the space.

Understanding the market will help you make informed decisions about which products and services to offer, who your target market should be, and when and where to market them. Research also provides a roadmap for product/service positioning, pricing and competition. By taking a "big picture" view of the industry, you'll be better positioned to make the right decisions and create a strong foundation for the growth of your small business.
Χρειάζεστε μία ιστοσελίδα;
Θέλετε να δημιουργήσετε μια ιστοσελίδα αλλά δεν ξέρετε από πού να ξεκινήσετε; Το πρόγραμμα δημιουργίας ιστοσελίδων μας είναι η τέλεια λύση. Εύκολο στη χρήση και με τη δυνατότητα προσαρμογής στις ανάγκες της επιχείρησής σας, μπορείτε να αποκτήσετε έναν επαγγελματικό ιστότοπο σε χρόνο μηδέν.
Choose a Legal Structure
Starting a small business can be a complex process. One of the most important decisions a business owner must make is choosing a legal structure. The legal structure governs how businesses are taxed, how apportioned debts and obligations are distributed among the owners, and potential liabilities associated with the business. Popular legal structures include sole proprietorship, partnership, limited liability company (LLC), cooperative (or co-op), and corporation. Each structure has its own advantages and disadvantages, such as taxation and liability, so it is important to research extensively before making a decision.

In general, those starting a small business should consider the LLC legal structure. The LLC provides the benefits of personal limited liability while allowing the business to opt for pass-through taxation similar to that of a sole proprietorship or partnership. In addition, under an LLC, the owners are not personally responsible for the corporation's debts, as creditors may make claims against the business but not against the owners' personal assets.

Sole proprietorship and partnerships are simpler to set up, but the owners will be personally liable for any debts and obligations of the business. Furthermore, all income from the business will be taxed as the owners' personal income.

The specific details of legal structures should be discussed with a qualified and experienced attorney, as there can be important repercussions for choosing the wrong structure. Finding the right legal structure can provide the best legal, financial, and business protection. Making the right choice can be difficult, but it is an important step towards ensuring the long-term success of a small business.
Create a Business Plan
Creating a business plan is a critical component of starting a new small business. The plan serves as a roadmap for the company's future, mapping out the objectives and financial strategies necessary to meet these goals. It also provides an opportunity for potential investors and lenders to assess the projected success of the venture. Developing a comprehensive business plan can take significant time and effort, but it is an essential step for any small business.

Developing a plan requires research into the local market conditions and a sound understanding of financial principles. Additionally, the business plan must identify key personnel, any necessary equipment, and projected profits. It is important to prioritize each section from most to least important and use numerical data to back up financial estimates. The plan should also be regularly updated as the company evolves.

Finally, a well-crafted executive summary should provide an overview of the business plan and quickly concisely summarize the highlights of the business. These summaries can be shared with potential partners and provide the company with the opportunity to make a good first impression. With a thorough business plan and well-thought-out executive summary, a small business has the opportunity to get off to a strong start.
Choose the Right Technology and Equipment
Choosing the right technology and equipment is an essential element when starting a new small business. It is important to consider the business and its goals, the budget, and the long term goals of the company.

Technology is important as it sets the foundation for the company. It enables businesses to manage data, communicate effectively, and facilitate growth. Consider the needs of the business and pick technologies that will help create a foundation to fit those needs.

Equipment decisions should also be based on the type of business and its future goals. Determine what needs to be purchased for the business to be successful, such as computers, phones, and software. Research the various options and make sure to get the best quality for the price.

Overall, choosing the right technology and equipment is a critical first step for any small business. Consider the business's needs, the budget, and future plans to ensure the best technology and equipment are in place for success.
Secure Initial Capital
Secure initial capital is a critical aspect of launching a new small business. Start-up costs can be substantial, and it's important to be prepared. This includes having enough money to cover operating expenses, marketing and advertising, and equipment needed to run the business. It also includes setting aside some emergency funds in case something unexpected happens.

There are a variety of ways to secure the funds needed, such as applying for a business loan. Small business loans are available from banks and private lenders, with the amount of money and the repayment terms varying depending on the type of loan. Other options include crowdfunding or using personal savings or investments.

Talk to local business development agencies, chambers of commerce, or Small Business Administration (SBA) offices for more advice and assistance when it comes to securing initial capital for your new business.
Find the Right Location
Location is one of the most critical factors when starting a new small business. It's important to find the right spot that is easily accessible and can also provide the necessary space and resources to run the business successfully.

The location should be accessible for customers and employees, yet provide privacy for any necessary client meetings. Think about the area's target market; does the population match that of your ideal customer? It is also important to ensure the area has sufficient parking and infrastructure to support daily business operations.

Finally, consider the operating cost associated with the property such as rent and taxes, as well as any necessary permits or licensing. Having an understanding of the potential costs and being aware of local regulations can help ensure you have chosen a strong starting point for your small business.
Hire the Right Employees
Hiring the right employees can be critical to your small business' success. Be sure to create a job description that accurately reflects the qualifications and responsibilities for each role. Then you'll need to create a recruitment plan that fits within your budget. You may need to promote job postings, attend job fairs, or even use online recruitment methods. Vet all potential employees to ensure that they meet the qualifications as outlined in the job description.

It's also important to create an interview process so that each job seeker receives the same amount of time in the interview. Make sure your employees feel welcome during the interview and that they understand the company culture they are applying to. Lastly, be sure to think critically before making a final hiring decision and if needed, take extra steps to ensure that the new hire is the right fit.
Understand the Industry, Competition and Target Market
When starting a small business, it is critical to understand the industry, competition and target market in order to make informed business decisions. In-depth research of the industry and competition gives an idea of the market position and opportunities. For example, what services or products are currently popular, or which ones are likely to grow in popularity. Also, research of competitors can provide an insight into which companies are the most successful, in terms of market presence, pricing, customer service and marketing strategies. Additionally, it is important to track changes in the industry in order to stay ahead of the competition and not miss out on potential opportunities.

As far as the target market is concerned, this involves thorough research of potential customers, such as their preferences, habits, and buying behavior. Knowing the target market is essential in order to assess the market potential, develop a marketing plan and make sure the products and services align with customer needs. In addition, understanding customer feedback and opinions of competing businesses can help in shaping the business strategy.

Περίληψη
Starting a small business requires clear planning, research and preparation. Understanding the industry, competition and target market is essential as well as finding the right legal structure and location and having a solid business plan. Technologies, equipment and initial capital must be secured in order to get a new business off the ground.