Best Practices for Social Media Posting
Creating and maintaining a successful social media presence can idea be tricky. To remain effectively engaged with your followers, consistency is key. Knowing when, what, and how to post are all valuable components of creating effective social media content. Here are some tips to help you master the art of social media posting.
Πίνακας Περιεχομένων: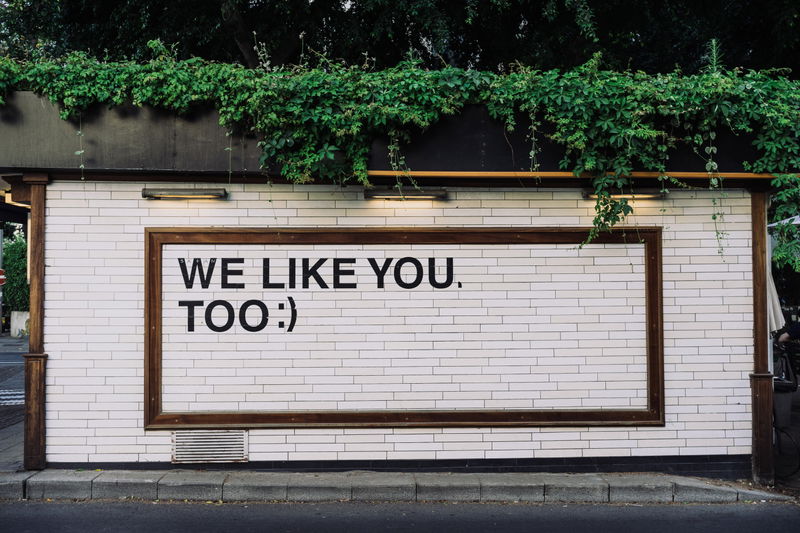 Identify Your Audience
When planning social media posts, it's important to identify who your audience is and what type of content they would like to see. Knowing your target demographic and their preferences will allow you to craft messages that will resonate with them. Research what types of posts have been successful in the past so you can use that data to determine which types of posts will engage your audience. Additionally, it's important to keep track of the analytics from your posts so you can adjust the content your creating to best reach your intended audience. By taking the time to understand your audience, you can better serve them with relevant content.
Χρειάζεστε μία ιστοσελίδα;
Θέλετε να δημιουργήσετε μια ιστοσελίδα αλλά δεν ξέρετε από πού να ξεκινήσετε; Το πρόγραμμα δημιουργίας ιστοσελίδων μας είναι η τέλεια λύση. Εύκολο στη χρήση και με τη δυνατότητα προσαρμογής στις ανάγκες της επιχείρησής σας, μπορείτε να αποκτήσετε έναν επαγγελματικό ιστότοπο σε χρόνο μηδέν.
Engage With Your Followers
Social media is a great way to engage with followers and build a strong community. Knowing how to effectively engage your followers is key in order to get the most out of your social media presence.

Posting relevant and interesting content is one of the best ways to keep up engagement. Ask your followers questions, make polls, or encourage discussion. This will give your followers incentive to comment and engage with each other.

In addition, replying to comments, liking posts, and showing appreciation for followers' opinions will also increase engagement. Be sure to thank your followers for their contribution and incorporate what they have to say in your posts.

Make sure to always stay active and post regularly. Followers like to see that you are taking an active interest in them and their thoughts. Engaging with your followers is key in creating and maintaining a successful social media presence.
Analyze Your Post Performance
Analyzing your post performance is key to understanding the effectiveness of your social media posts. By doing this analysis, you can gain insights about what works best for engaging with your audience. Tools such as Google Analytics can help you to objectively assess the reach and effectiveness of your posts. You can monitor the trends in terms of views, likes, comments, and shares. Doing this can provide invaluable insights into what content resonates best with your audiences and how to optimize your posts for maximum engagement. Additionally, analyzing the post performance can help you identify any issues with engagement and provide ideas on how to increase audience involvement. Incorporating post performance analytics into your social media strategy can help you create content that will be successful in engaging and retaining your audiences.
Use Different Content
An effective strategy should include variety and engagement in order to keep the followers interested. One way to ensure variety is by mixing up your content. Try to include different types of content such as interactive polls, inspiring quotes, engaging infographics, and personal stories. Experiment with different elements of your content, including different visuals, topics, and messaging.

By diversifying the content in your strategy, you will be able to reach a wider range of followers and keep them engaged with interesting and fresh content. Furthermore, you will have a better chance of making a lasting connection with your audience, as well as increasing the likelihood of them sharing your posts and engaging with them.
Post Consistently
Posting consistently is one of the best practices for social media posting. Consistency is an important element of successful social media marketing. It helps create trust and builds an audience who know when to expect content from you. It also signals to the algorithms that your posts are valuable, and may result in increased visibility.

If you don't have time to manually post daily, consider scheduling posts in advance and using a social media management tool to help manage your accounts. If you do this, make sure to take the time to review and proofread posts before they are shared. Reviewing content before it is posted is important to ensure accuracy, re-check links, and make sure the post is still relevant to current events.
Stay Updated With Industry Trends
Staying updated with industry trends is one of the most important best practices for social media posting. It is essential to stay on top of the latest news and developments to ensure relevant, accurate, and timely communication. Find ways to incorporate industry insights into posts to keep them engaging and informative. Keeping up-to-date with industry trends can help build trust with your audience, as they will know that your posts are coming from an informed and knowledgeable source. Consider following industry blogs, subscribing to relevant newsletters, or connecting with key industry influencers to stay informed on important happenings. By taking the time to stay up-to-date, social media posts will be more informed, interesting, and relevant to your followers.
Optimize Your Timing
When it comes to optimizing your timing on social media, there are a few things to keep in mind.

First, use an analytics tool to help you better understand when users are most active. Social media schedulers such as Hootsuite and Buffer will provide you with insights about the best times for posting for your specific audience.

Second, take into account the different cycles of the day to plan out how often and when you should post. For example, Instagram sees the highest engagement in the morning and decreases as the day goes on.

Finally, adjust your posts based on your follower demographics. Knowing who is engaging with your content will help you tailor posts to different time zones and ensure that your posts are always reaching the right people.
Περίληψη
Developing successful social media posts can be tricky but with these simple tips and tricks you can ensure that you are creating a positive presence and effectively communicate with followers. Identifying your audience and analyzing how your posts are performing are just two of the strategies to master the art of social media posting.