7 Content Marketing Tools to Leverage Your Content Strategy
Content marketing is an essential part of any online or offline business. Content marketing will help you promote your brand, increases website traffic and engagement, and helps build relationships with customers. To make sure your content stands out, consider leveraging these seven content marketing tools.
Πίνακας Περιεχομένων: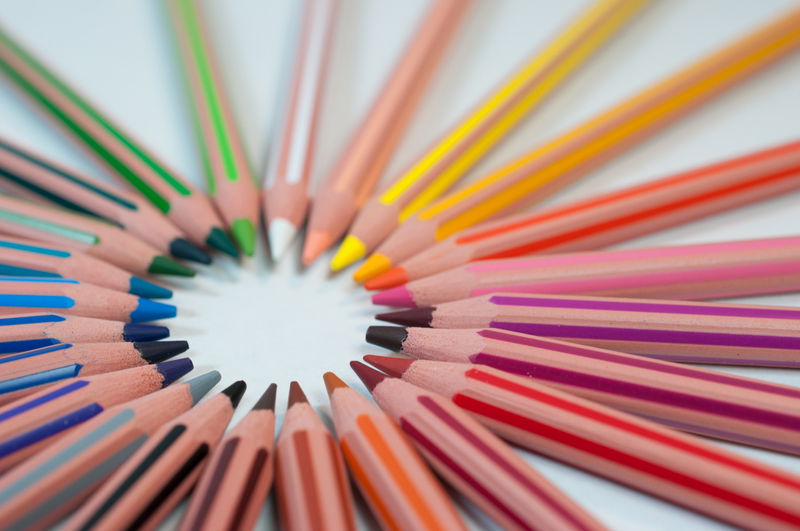 1. BuzzSumo
1. BuzzSumo is a powerful content marketing tool that helps you to identify relevant and influential people within your industry. With BuzzSumo, you can sort through thousands of articles to find the best content to share, engage with influential people and keep a weather eye on the latest industry trends. It includes search filters so you can hone in on the right topics, to create relevant content and leverage content for marketing. Features such as analysis reports and alerts are an invaluable asset for content strategists, allowing you to track the performance of your content and spot upcoming trends.
Χρειάζεστε μία ιστοσελίδα;
Θέλετε να δημιουργήσετε μια ιστοσελίδα αλλά δεν ξέρετε από πού να ξεκινήσετε; Το πρόγραμμα δημιουργίας ιστοσελίδων μας είναι η τέλεια λύση. Εύκολο στη χρήση και με τη δυνατότητα προσαρμογής στις ανάγκες της επιχείρησής σας, μπορείτε να αποκτήσετε έναν επαγγελματικό ιστότοπο σε χρόνο μηδέν.
2. Google Analytics
Google Analytics is an essential tool for content marketing. It provides insight into how well your content is performing, how people are engaging with it, and how you can improve your content strategy. With Google Analytics, you can track how visitors interact with your website, pinpoint where visitors are coming from, and learn which content types work best for your audience. You can also set goals and track various metrics, such as average time on page, total page views, average pages per visit, and bounce rate. With this data, you can better understand your content and make better informed decisions about where to focus your content marketing efforts.
3. Hootsuite
Hootsuite is a powerful content marketing tool that lets you manage multiple social media accounts from one platform. It helps you save time and energy by automating many content-related tasks, such as scheduling posts, approving messages, and tracking analytics. With Hootsuite, you can more efficiently keep an eye on your content strategy and make sure that your content is reaching your key audience. You can also monitor what people are saying about your brand online, allowing you to quickly respond to any issues or mentions.
4. SEOptimer
SEOptimer can help you effectively optimize and track the performance of your content marketing strategy. The tool provides comprehensive and detailed reports on your content's search engine optimization and other aspects of your website performance. It shows you areas where you can make improvements and offers helpful advice on how to improve content for better search engine rankings. This tool is suitable for both beginners and advanced content marketers, allowing them to access powerful and intuitive keyword, both organic and paid, and other performance metrics. SEOptimer also allows you to track progress and benchmark pages against competitors, giving your content an advantage to both outrank and outperform your competition.
5. Buzzstream
Buzzstream is an invaluable content marketing tool. By allowing users to build detailed contact databases, they can quickly identify key influencers and publishers, track important conversations and manage content outreach. It automates link management tracking and social analytics, saving your team precious time when they need it most. As an added bonus, Buzzstream offers recommendations to optimize outreach and maximize ROI.
6. Canva
Canva is an advanced design tool that allows users to create professional digital content. It comes equipped with hundreds of templates, which makes it great for creating eye-catching visuals that can be used in a variety of different ways. What's more, the drag-and-drop feature gives users more control over their designs, making it easier for anyone to create powerful and engaging visuals for their content. With its accessibility and versatility, Canva can be used to support almost any content marketing strategy, allowing brands to create memorable visual that will get noticed.
7. CoSchedule
CoSchedule is an all-in-one content marketing and social media tool that helps to streamline companies' marketing plans. It has a drag and drop content calendar, which simplifies the creation of content marketing projects and their subsequent assignment, monitoring and tracing.

Features include task management, analytics, and content curation. CoSchedule also includes tools to help track and manage posts for email marketing, blog posts, social media and more. It provides a hub for content and social media collaboration and scheduling, helping to ease the burden of content marketing planning.
Περίληψη
Content marketing tools offer an array of features to help you create, optimize, promote and measure the success of your content. From tools that provide analytics and insights to tools that help you find content ideas, leveraging the right content marketing tools can go a long way in helping your business stand out from the crowd.