10 Strategies for Dealing with Unpaid Invoices for your Small Business
Dealing with unpaid business invoices is never fun. Here are 10 strategies you can employ to ensure timely payment of invoices for your small business.
Πίνακας Περιεχομένων: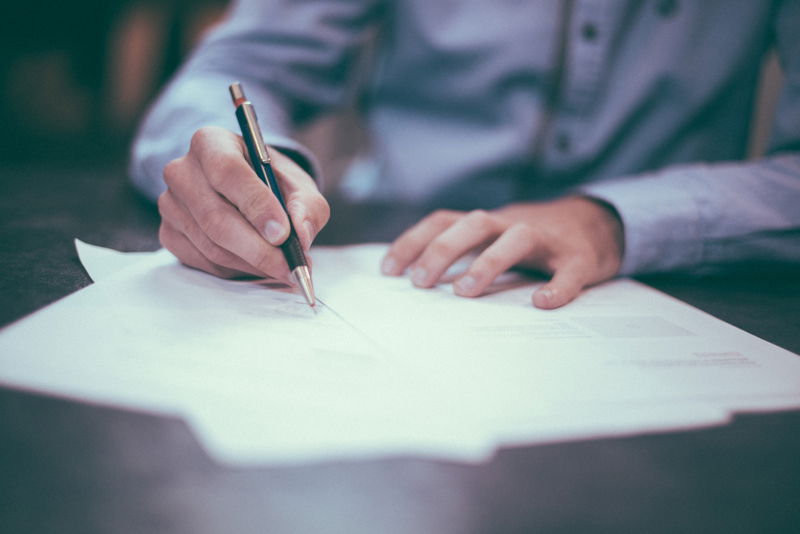 1. Create a Professional Invoice
Creating a professional invoice is an important part of keeping track of unpaid invoices. Utilizing a clear, concise and easy to understand invoice that includes payment terms and deadlines is key. Make sure the invoice includes your full contact information and other information such as terms of payment, interest and late fees. Also, include a detailed description of services provided and any relevant taxes. Having an effective invoice system will help make it as easy as possible for clients to pay on time.
Χρειάζεστε μία ιστοσελίδα;
Θέλετε να δημιουργήσετε μια ιστοσελίδα αλλά δεν ξέρετε από πού να ξεκινήσετε; Το πρόγραμμα δημιουργίας ιστοσελίδων μας είναι η τέλεια λύση. Εύκολο στη χρήση και με τη δυνατότητα προσαρμογής στις ανάγκες της επιχείρησής σας, μπορείτε να αποκτήσετε έναν επαγγελματικό ιστότοπο σε χρόνο μηδέν.
2. Take Action Early
Staying on top of unpaid invoices is key for small business owners. Taking action early is the most effective strategy for collecting on outstanding invoices. Try to contact customers as soon as the invoice becomes overdue, and don't hesitate to follow up with customers multiple times if necessary. The sooner owners are proactive in pursuing the debt, the better the chances of getting paid. Additionally, having a well-written and clear invoice system in place is helpful for setting payment expectations right away. Make sure your invoice system accurately tracks when payments are due, to ensure you take action early when overdue payments occur.
3. Utilize Multiple Payment Methods
Offering multiple payment methods will make it easier for clients to pay their invoices. Utilize payment methods such as credit and debit cards, e-checks and PayPal to increase the chances of invoices being paid in a timely manner. Consider setting up auto payments for recurring customers to make it easier for them to make the payment. With the increased popularity of mobile wallets and payment apps, take advantage of more payment options for clients.

Offer discounts for same-day cash payments or loyalty programs for regular customers, which will encourage them to pay within the specified time frame. Find out which payment methods are most convenient and commonplace for all of your clients, and make sure to keep these payment options available. Utilize different payment methods to accommodate needs of even the most remote clients, so they don't have an excuse not to pay their invoices.
4. Allow Payment Plans
Payment plans can be a win-win solution for both the business and the customer. They allow businesses to receive some initial payment for their invoices, so cash-flow does not become too much of an issue. The payment plan also benefits customers, who can pay for their invoices in installments. This strategy works especially well for customers who cannot immediately afford to pay the full amount owed. Businesses should consider a few options when allowing payment plans. These could include negotiating payment calendar intervals, allowing the customer to make the payments from their preferred source, and setting terms for late payment fees. This strategy proves to be beneficial for both parties, and can help resolve the issues connected to unpaid invoices.
5. Invoicing Customers Regularly
Invoicing customers regularly is a key strategy for getting paid on time. This means sending an invoice as soon as the service is provided or the product is delivered so the customer is aware of the amount they owe. If it's a large project, sending an invoice at each milestone is a good approach, so that customers don't receive an unexpectedly large bill at the end.

Regularly sending invoices also serves to remind the customer that payment is expected. Additionally, customers are more likely to pay earlier when they are aware of how much they owe and when payment is expected. Make sure to clearly indicate the due dates on the invoices so that customers know when payment is due.
6. Offer Early Payment Discounts
Offering early payment discounts is one of the most effective strategies for dealing with unpaid small business invoices. This strategy encourages customers to pay their invoices quickly by issuing a discount if they make payment in a specified amount of time. For instance, you could offer a 3% discount if payment is received within 10 days.

These discounts can be a powerful incentive for customers who may be slow to pay, as they are essentially trading speed of payment for a cost savings. Invoices that are paid promptly can also help small businesses maintain strong cash flow and make it easier to keep track of their finances.
7. Follow-up on Late Payments
Following up on late payments is key to ensure that you are promptly paid for the goods or services provided. Sending reminder emails, voicemails, and text messages to your customers can be a gentle yet effective way of getting an overdue invoice paid. Create an automated payment reminder system to ensure that customers are constantly reminded of their debt and when it is due. It is important to be polite yet assertive in your communications to avoid offending customers but to also make sure your message is clear and cannot be misunderstood. In the event of no response, consider giving them a call or sending a letter. Do not be afraid to discuss a payment plan, potentially offering them discounts in exchange for full or partial payment. You must prioritize keeping the customer relationship intact while also effectively managing accounts receivable.
8. Consider Business Financing
Business financing can be an effective strategy for dealing with unpaid small business invoices. This can be a valuable option for businesses that may have previously relied on cash reserve to pay for their expenses. Business financing can be obtained in a variety of different formats, such as loans, lines of credit, or invoice factoring. For example, if a business has an invoice from a customer that is still unpaid, factoring may be an option. Factoring is when a business sells an invoice to a third-party financer in order to receive immediate payment. The financer will then collect the money owed from the customer when the invoice is due. This can free up working capital and provide businesses with a more immediate way of recovering unpaid invoices.
9. Utilize Collection Services Professionally
The last strategy for dealing with unpaid small business invoices is to utilize collection services professionally. If you are unable to collect the invoice on your own, it may be beneficial to enlist a professional collection agency such as a debt collection lawyer. This will help increase the chances of receiving payment. Be sure to thoroughly research the collection agency before hiring them in order to ensure that the services are legitimate. Additionally, you should ask for a contract that states the agreed upon expenses and fees associated with the collection of the debt.
10. Keep an Up-to-date Record
Having a consistent method of keeping your records up to date is essential when dealing with unpaid small business invoices. Maintaining an accurate ledger of all your financial and accounting records is the key to getting paid. With an up-to-date and organized record of all unpaid invoices, the collection process will be much simpler. Additionally, you'll have evidence to help you make the case if the invoice goes to collections or court. Make sure to track when and how the invoice was sent, the payment terms, and any other information that is related to the invoice. By keeping track of all your invoices – both paid and unpaid – you can avoid potential problems and make sure you get compensated for the products and services you provide.
Περίληψη
Dealing with unpaid invoices can be a difficult and time-consuming task. Employing strategies such as professional invoicing, regular follow-ups, offering discounts, and utilizing collection services can help keep the situation in check, maintain your relationships with clients, and ensure your invoices are paid on time.