The Technical Side of a Domain Name Registration
Domain name registration is an important part of establishing an online presence. It involves choosing a domain name, checking its availability, and then registering the domain in order to make it legally yours. The technical side of domain name registration consists of the process of connecting the domain name to an IP address, DNS authentication, and website hosting.
Πίνακας Περιεχομένων: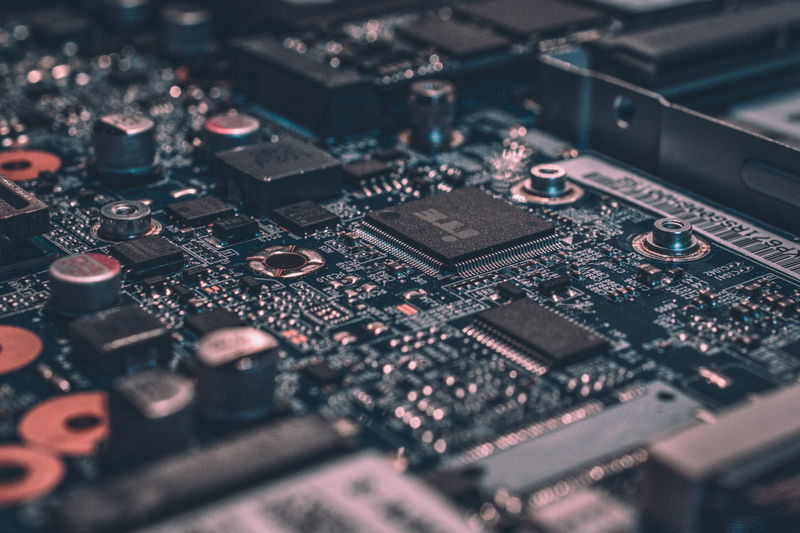 Choosing a Domain Name
Choosing a domain name for your project or business is an important step in the technical side of domain name registration. It's important to note that the name you choose should not only reflect the name of your business, product, or services, but also should be easy to remember and type. Additionally, it should have an available domain extension.
For example, if you are running an American business, it is important to make sure the domain is under United States laws. Lastly, if applicable, it is important to make sure that the name you choose is not already registered with a trademark in the United States. This will help protect your business from potential legal action.
Χρειάζεστε μία ιστοσελίδα;
Θέλετε να δημιουργήσετε μια ιστοσελίδα αλλά δεν ξέρετε από πού να ξεκινήσετε; Το πρόγραμμα δημιουργίας ιστοσελίδων μας είναι η τέλεια λύση. Εύκολο στη χρήση και με τη δυνατότητα προσαρμογής στις ανάγκες της επιχείρησής σας, μπορείτε να αποκτήσετε έναν επαγγελματικό ιστότοπο σε χρόνο μηδέν.
Checking Availability
When selecting a domain name for a website or business, it is important to check the availability of the desired name before registering it. This can be done easily online by checking a domain registrar's website or using a domain checker tool. When checking availability, it is important to consider all the top-level domains like .com, .net, .org and other country-code domains available. This can prevent disappointment down the road when the desired domain name is not available in a particular top-level domain. As there can often be multiple variations of a domain name, one can quickly check to see what is available by searching for the desired name in multiple domains. The domain registrar of choice can also help with suggestions of variations of the desired name.
Registering the Domain
Registering a domain name is an important part of the process of creating a website. It's the first step to ensuring the website is identifiable and accessible online. Domain names must be registered with an accredited registrar.

A registrar is a company (like GoDaddy) that has been accredited by the Internet Corporation for Assigned Names and Numbers (ICANN). Going to the registrar of your choice, you will be able to purchase the domain name of your choice.

Whether you go through a website, or from the administrative panel inside your hosting account, you will be required to provide basic personal and contact information. Then, you will need to pay the registration fee.

You will also want to ensure your domain name is renewed periodically. Otherwise, you run the risk of losing the domain name to a competing buyer, or causing the domain to become inactive.
Connecting the Domain to an IP Address
One of the most important technical aspects of domain name registration is connecting the domain to an IP address. An IP address is a unique numerical identifier associated with a device on the internet. Every website needs an IP address so that computers can locate and access it.

The first step is to obtain a static IP address from an internet service provider. A static IP address remains the same over time, which is necessary for keeping a domain name connected. Your domain registrar will help connect the domain to this IP address to ensure the domain name is pointing to the correct website.

Depending on the services offered by the domain registrar, it may be necessary to set up a DNS service so that the domain name is properly connected to the IP address. The DNS service works by converting the domain name into the correct IP address so that web browsers can access the correct website.

Finally, the domain name can be linked to the website. Once everything is set up properly, people who enter the domain name into their web browser should be directed to the website associated with the domain name.
DNS Authentication
Domain Name System (DNS) Authentication is an important part of the technical side of domain name registration. With DNS Authentication, domain name servers are given secure access and verification to domain records, eliminating unauthorized changes to domain name registrant details.

This authentication provider is typically used in combination with registrar-level authentication to provide verification of domain name registration requests. Traditionally, this required secure email protocols, often verified by a combination of manual means, but modern secure web-based portals are increasingly popular.

To ensure the security of the registration process, DNS Authentication is vital in verifying the identity of the user. This helps maintain the integrity of the DNS system, ensuring that all registered changes to a domain name record, such as registrar transfers, are legitimate.
Website Host
Website host is an essential component of domain name registration. It is a service that enables you to make your website available on the internet. Hosting packages can offer a variety of features and services, including web mail, web processing, secure access and web analytics.

When selecting a web hosting service, it is important to consider the storage space, bandwidth, server support, back-up and security features, as well as the cost. For example, some web hosting services offer shared hosting plans which tend to be less expensive, however, you don't typically get the same level of security that comes with dedicated hosting.

Security is always a priority when dealing with online content, so it's important to consider the compliance your hosting provider has with international standards for secure storage and data transmission. Investing in a reliable service provider and experienced team of developers will ultimately enable you to create a secure digital ecosystem for your website.
Renewal and Maintenance
Renewal and maintenance are important components of your domain name registration. Keeping your domain name registered correctly can ensure your website's success, brand consistency, and security.

When your domain name is registered, you will receive a renewal and maintenance notice ahead of the expiration date. On this notice, you will find important information such as the cost and expiration date of your domain name. You must use this information to make sure your domain name renewal and maintenance is done properly.

Most domain name services provide automated renewal to help with the process. However, it's important to regularly check your domain name status to ensure it stays properly registered. Sometimes, domain name renewal and maintenance can be overlooked or forgotten, which can lead to serious consequences. For example, you may lose the name to another user or have to pay additional fees for re-registering it.

Keeping up with renewal and maintenance of your domain name is an important part of the technical side of domain name registration. It ensures that your website can stay consistently active and remain secure.
Domain Privacy
Domain privacy is an important consideration for webmasters when registering a domain name. This service provides an extra layer of protection from spam and other malicious activity by hiding the registrant's personal contact information from public view. When registering with a domain privacy service, the registrant's name, address, and other personal information is replaced with the contact information of the domain privacy service provider.

When inquiring about a domain name or make changes to a domain name, the company that the domain name is registered with would need to contact the domain privacy service provider, who will then forward the message to the registrant. This keeps the registrant's information out of the hands of spammers and other malicious actors who could otherwise use the contact information to their advantage.

Domain privacy services are highly recommended for those wishing to register a domain name and keep their contact information safe and secure. It's important to note, however, that this service is not available with all registrars and some may charge an additional fee for the service.
Περίληψη
Domain name registration is an important technical process that involves choosing a domain name, checking its availability, registering the domain, connecting it to an IP address, ensuring DNS authentication, hosting the website, and renewing and maintaining the domain.