5 Essential Elements of an Event Website
A well-crafted event website is the foundation of any successful event, providing attendees with a clear and concise way to access event information and relate to the event. With the right elements, organizers can create a website that helps organize event information and encourages engagement. The five essential elements of such a website are purpose, presentation, media, calls to action, and contact information.
Πίνακας Περιεχομένων: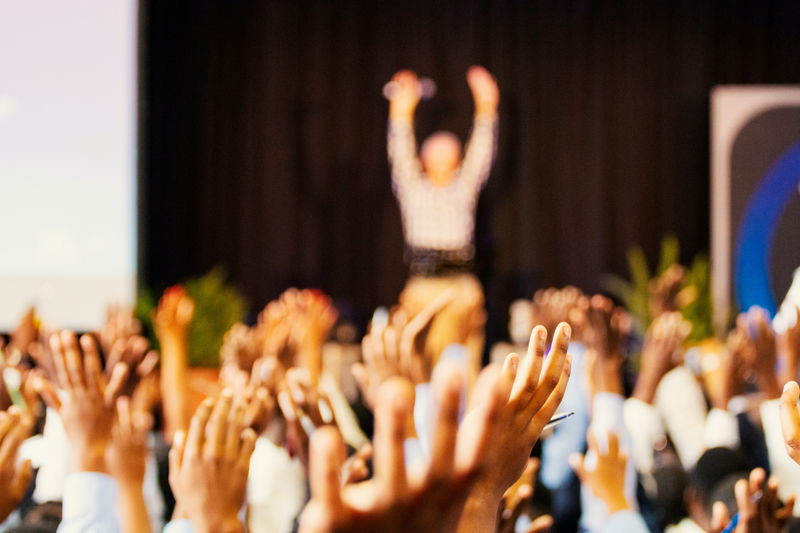 Purpose
Purpose is the first essential element of an event website. A well-crafted site should communicate the purpose of the event, why it is happening, information about the event, and how to register/attend.

It is important to make the purpose of the website clear for your users, and design the page accordingly. To help provide direction, you should use headings, shorter descriptions, and calls to action that guide the user.

An event website should be inviting and engaging - effectively communicating the purpose without overwhelming the user. Attention should be provided to the visuals, imagery, fonts, and colors used. This will help create a more memorable experience as well as make a more cohesive feel to your event website.

Including a live chat feature can also help communicate the purpose of the event by allowing users to ask questions directly. This allows the users to get answers and clarifications quickly, furthering their engagement with the web page.
Χρειάζεστε μία ιστοσελίδα;
Θέλετε να δημιουργήσετε μια ιστοσελίδα αλλά δεν ξέρετε από πού να ξεκινήσετε; Το πρόγραμμα δημιουργίας ιστοσελίδων μας είναι η τέλεια λύση. Εύκολο στη χρήση και με τη δυνατότητα προσαρμογής στις ανάγκες της επιχείρησής σας, μπορείτε να αποκτήσετε έναν επαγγελματικό ιστότοπο σε χρόνο μηδέν.
Presentation
The way you're website is presented is key when it comes to an effective event website. Your site should be well organized, with eye-catching visuals that draw visitors in from the first glance. The website should be easy to navigate and include contact information, images and videos that help set the tone for your event. Additionally, make sure to use many elements, such as music and sound effects, to further engage website visitors. Color palettes and well-crafted typographies are also important elements of professional website design. Utilize a clean design and be sure to stay on brand with graphics, logos and images. Those have the power to make or break a website, and a great one can turn a one-time viewer into a long-time attendee.
Social Media
It's important to include social media buttons like "Like" or "Follow" to increase the visibility of the event and create more buzz. You should also provide links to the event's social media accounts and content, to further engage with the audience both before and after the event. This can help with branding and expand the reach of the event.
Calls to Action
A call to action, or CTA, is an essential element of any event website. CTAs help transform visitors into attendees, volunteers, or contributors. It can include inviting people to 'RSVP' for an event, 'Donate Now', 'Book Now', or 'Sign Up Here'. If a CTA is clear, concise and highly visible on the website, visitors are more likely to act on it. Ensure your CTAs are prominent and easy to find, include form fields that visitors can easily complete, and provide helpful follow-up emails or messages once a visitor has completed the CTA. The goal is to drive conversions and create long-term success for your events.
Contact Information
The fifth essential element of an event website is contact information. Be sure to include contact information
so attendees can easily contact the event organizer or ask questions. This needs to be clearly marked and stand out.
Make sure to include an email address, phone number and website.
In addition, you may choose to add social media links, such as Facebook, Twitter and Instagram, to further advertise your event.
The contact information should be put in an easy to find spot, like the top or side of the page, so people can find it quickly.
Περίληψη
Event websites must be carefully designed to facilitate effective communication and encourage engagement. There are five essential elements to consider: purpose, presentation, social media, calls to action, and contact information. With these essentials, organizers can create an event website that helps attendees understand and interact with the event and its services.